Würth's VMI Solutions and Today's Supply Chain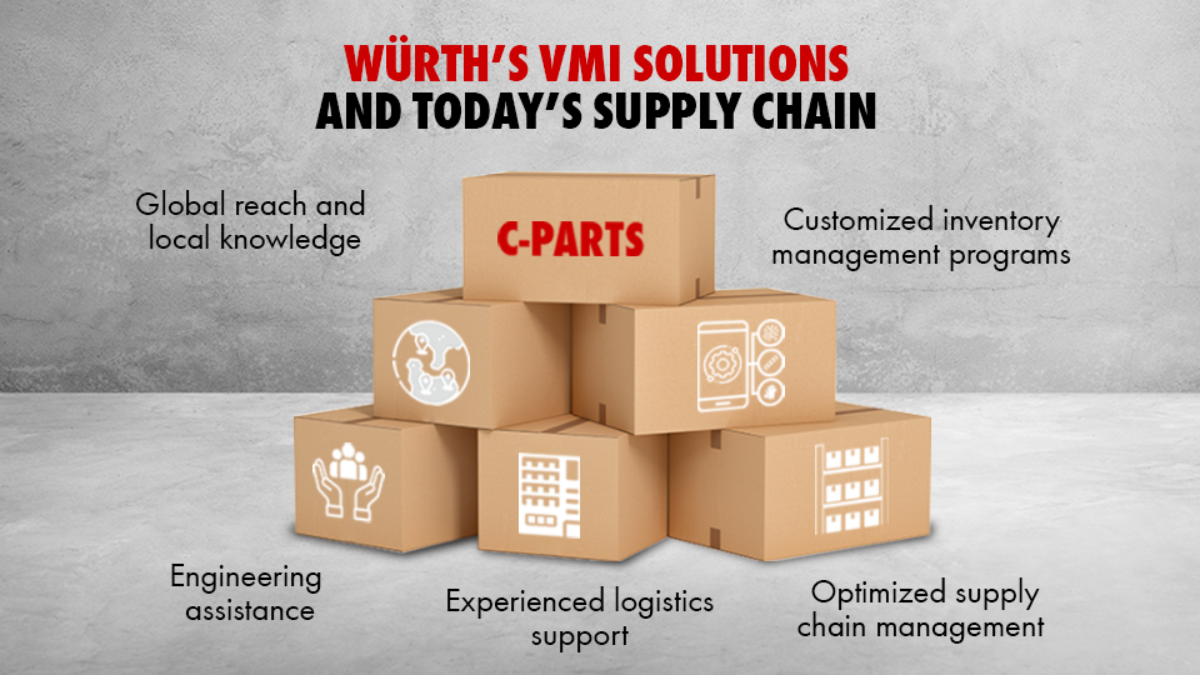 Maintaining the right stock of C-Parts, which have low value but high procurement and processing costs, can be an expensive, time-consuming process—especially when the global supply chain becomes as tumultuous as it is today. Why not leave that to us?
For Würth, Vendor Managed Inventory (VMI) refers not only to the physical inventory management systems and solutions we provide—like Kanban 2-bin systems, vending solutions, kitting and assembly, etc.—but also refers to the expertise and service we provide to support those systems.
The expertise of our team is just as much a part of our service offering as our technology.
How is our team supporting our customers during these times?
Understanding the nuances of today's complex supply chain can be challenging, but our logistics team possesses that understanding. Beyond excelling at business-as-usual logistics management, they can navigate the gap buys and expedites necessary to keep our customers running during turbulent times.
Beyond simply fulfilling orders as they come in automatically via our RFID and vending technologies, our experienced sourcing team can support by proactively bringing in additional inventory that is anticipated to become more difficult to source in the future.
If a part becomes impossible to source due to shortages or supply chain hang-ups, our knowledgeable engineers can provide part alternatives, and the information and support needed to implement those alternatives.
These are just some of the many ways we are here to support our customers and shield them from the impacts of today's market conditions.
We provide global reach, but local knowledge.
Family-owned and privately held since 1945, the Würth Group spans over 80 countries and employs over 80,000 individuals. Our access to global knowledge and resources provides us with a network of stability that is so important at this time, while our boots-on-the-ground local teams has the personal relationship and understanding to ensure that each individual customer's needs are met.
Inventory management can be optimized for YOU.
We don't offer one-size-fits all VMI programs. We understand that inventory management needs differ from customer to customer, and even from facility to facility—that's why we tailor-make each VMI program to optimize each of our customers' needs, with the capability to serve multiple facilities with a consistent approach, but custom solutions for each site. Before implementation, we conduct a thorough study of customers' culture, specific needs and requirements, and manufacturing environment and processes to gain a full understanding of how best to serve them.
Once implemented, our VMI programs are data-driven as opposed to the standard "set it and forget it" approach. Each time a bin is scanned or an MRO or PPE item is dispensed from a vending machine, we obtain data. We then use this data, combined with our customers' forecasts, to continuously improve and "right-size" the program. This approach has been proven to drive costs out of our customer's operations and allows our customers to truly focus on core aspects of their business.
We have what it takes to move you forward and further, even during this difficult time. Are you ready to partner?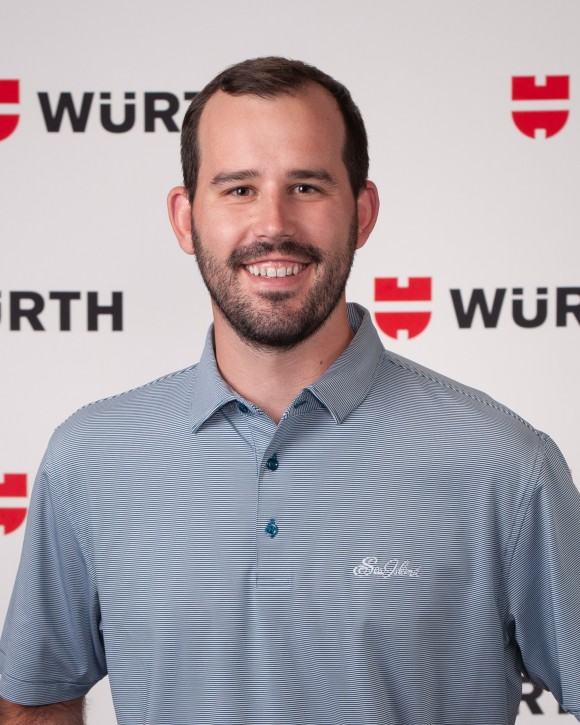 Wes Revercomb
National Business Development Manager, Würth Industry North America
Wes Revercomb is based in Fort Worth, TX and on the WINA National Business Development Team, specifically covering the South-Central region of the United States. His focus in this role is identifying and pursuing strategic opportunities to implement our programs with national-level prospects. Wes has been with Wurth since 2017 where he started his career as a regional sales rep with Wurth Snider Bolt & Screw in the Texas market. Before coming to Wurth, Wes was a professional fly-fishing and snowmobiling guide in Jackson Hole, WY.
​ ​