Würth Group and WINWORK® Affiliation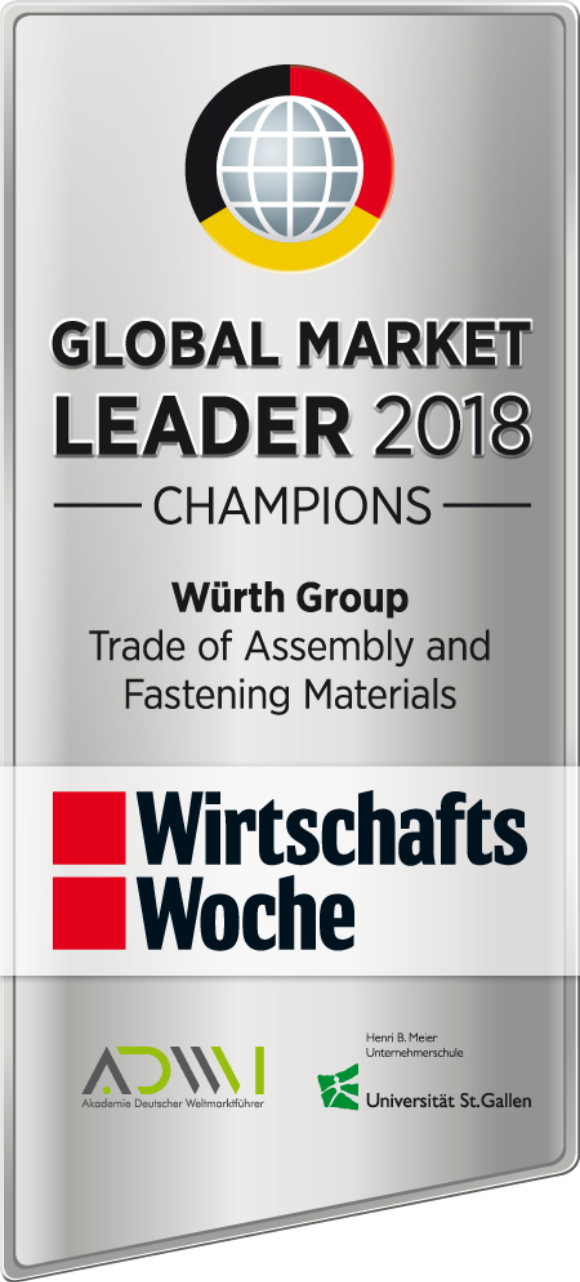 About the Würth Group
World Market Leadership in Industrial Supply
Our parent company, the Würth Group, is the world's largest industrial distributor. It currently comprises over 400 companies in over 80 countries and employs more than 86,000 people as of 2022. According to the preliminary annual financial statement, the Würth Group generated total sales of EUR 19.95 billion in 2022.
Our access to the Würth Group's global knowledge and resources provides us with a network of stability and a breadth of expertise. At the same time, our local teams cultivate personal relationships and understanding to ensure that each customer's needs are met.
In the core business, the Würth Line, the product range for craft and industry comprises over 1,000,000 products. This includes screws, screw accessories and anchors to tools, chemical-technical products and protective equipment. The Allied Companies of the Würth Group, which either operate in business areas adjacent to the core business or in diversified business areas, round off the range by offering products for DIY stores, material for electrical installations, electronic components (e.g. circuit boards) as well as financial services.
The Würth Group was awarded Global Market Leader Champion 2018 in the trade of assembly and fastening materials.
WINWORK®
International Supply for Industrial Customers
We are part of the Würth Industrial Network (WINWORK®), a network of all of the Würth Group companies that specialize in industrial supplies. WINWORK® spans more than 60 Würth companies in 40 countries, allowing us to leverage global purchasing power and ensure a consistent supply of industrial components and supplies from the world's most reputable brands and manufacturers.
Through our network, we can provide you with standardized processes, system solutions, and consistent quality worldwide.
---
We are a Family Business
Würth is a family business that was founded by Adolf Würth in 1945. Prof. Reinhold Würth, the present Chairman of the Supervisory Board of the Würth Group's Family Trusts, took over the business at the age of 19 after his father had passed away and developed it further in the following years. Starting from the early years of the company in post-war Germany, he turned the former two-man business into a globally operating trading group.
Today, more than 3 million customers all over the world trust in this family business to provide exceptional service and products.
---
Our Philosophy
The Würth Group is marked by a: strong brand policy, future-oriented product strategy, closeness to the customer and an unrivaled commitment to quality. Bettina Würth, Reinhold Würth's daughter and Chairwoman of the Advisory Board together with the members of the Central Managing Board see to it that these values are lived out and developed further.
​ ​