Save Costs and Control Access with Industrial Vending Machines for Tools, PPE, and MRO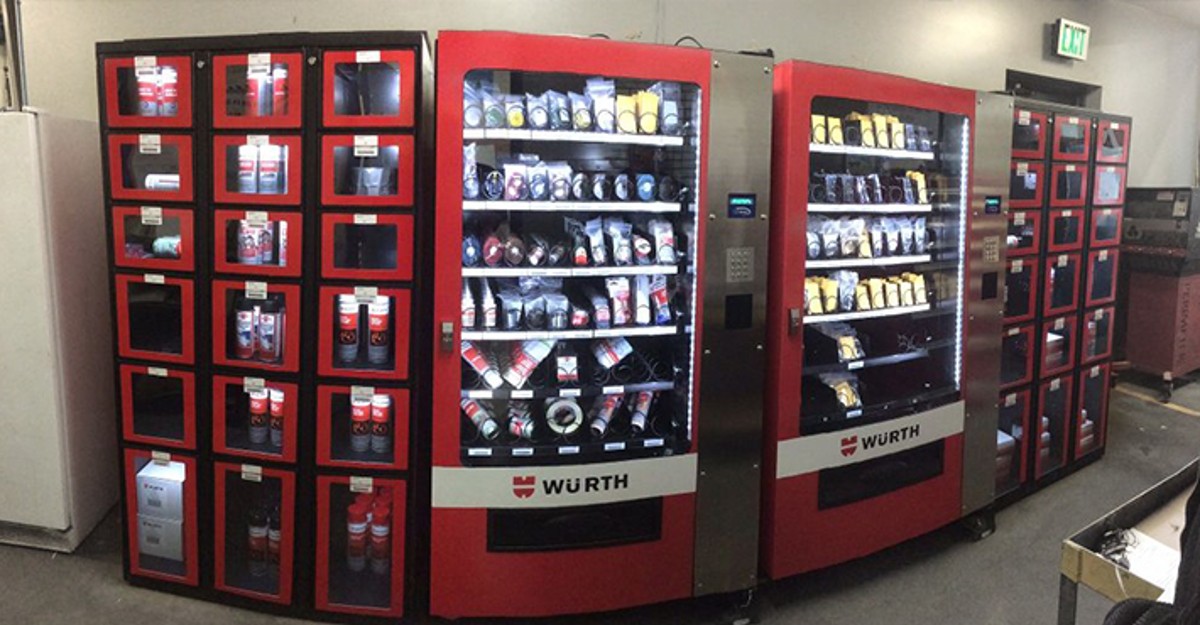 Consumables such as personal protective equipment, tools, or machines with irregular, unpredictable requirements play a significant role in your company's balance sheet. Their procurement, or a shortage of supplies, can cost you and your team efficiency, time, and money.
As part of our inventory management solutions, Würth offers a comprehensive vending machine concept for these operating supplies, from their supply and storage, to provision, to fully automated replenishment. Led by the vending expertise of Oliver Van Horn, Würth Industry Canada, members of the Würth Group, this allows your team access to safety equipment, industrial supplies, power tools, adhesives, and other consumable items.
Along with reducing costs in your supply chain and inventory requirements, our vending solutions let you set employee usage restrictions by product or machine for inventory control.
For a Customized Vending Machine Program
---
Industrial Vending Solutions
With Würth and Oliver Van Horn, you get customized and secure, point-of-use inventory management for your industrial supplies gives you total traceability--increasing productivity and reducing cost.
Increase productivity - product availability 24/7
Cost reduction - decreased costs in consumption, inventory, and supply chain
Reduce consumption - Reduction of product usage, up to 35%
Reduce downtime - reduction of maintenance downtime by improving availability
More visibility and control - usage restrictions per employee by product or machine
Automated ordering - supplier monitored and refilled
Detailed reporting- by product, employee, or cost center
---
Safety Glasses
Hearing Protection (Ear Plugs)
Hand Protection (Various Gloves)
Batteries
Respirators
Tape (Masking, Electrical, etc.)
Coated and Non-Woven Abrasives
Drill Bits
Lubricants, Penetrants & Corrosion Inhibitors
Paints, Marking & Accessories
Thread Locking Chemicals
Cable Ties & Accessories
Knives, Razors & Multi-Tools
Tape Measures
Cutting & Metalworking Fluids
Flashlights
---
​ ​