Military Fasteners: Delivering the Right Parts, at the Right Time, at the Right Price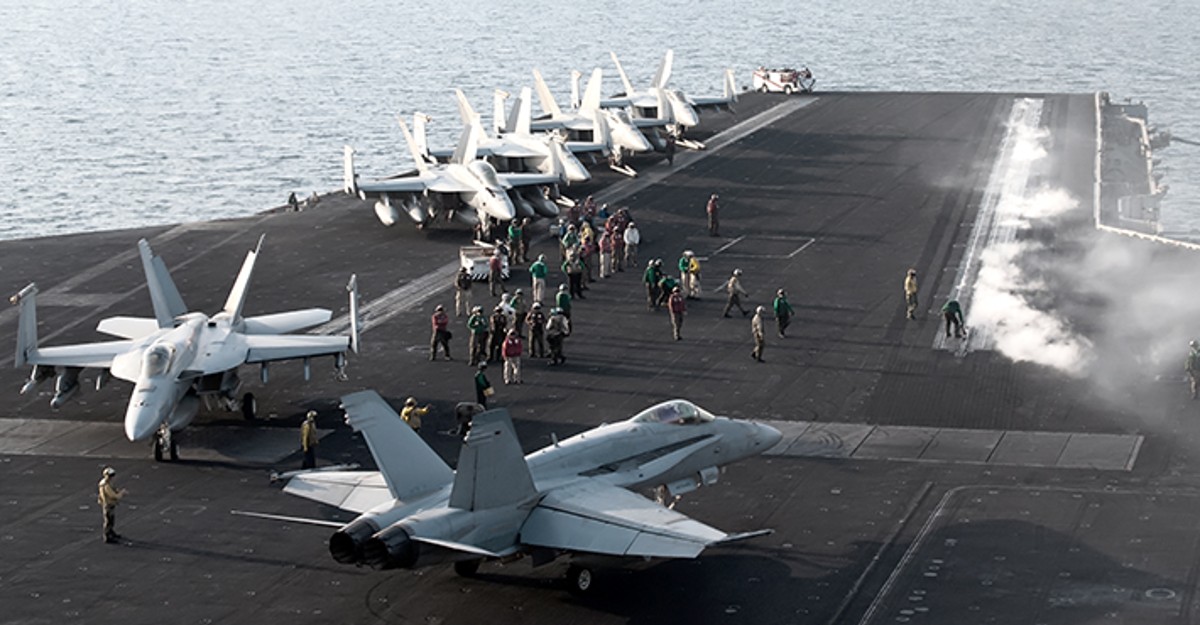 As an Approved Level One Fastener Distributor, We Provide a 100% Quality Rating & Complete Traceability
Würth Revcar Fasteners is a full line/full service assembly component supplier, and an Approved Level One Fastener Distributor to many US Navy and military accounts worldwide. As such, we have built an excellent reputation for quality and on-time delivery. Würth Revcar has proudly supplied our defense industry for more than 35 years—our team has the experience and knowledge you need, so you won't have to waste time looking for answers or searching for specialty hardware.
DUNS 044732055 • Cage Code 7U571 • QSLD/CCR/SAM Registered • ITAR Registered
Commercial Grade Parts
As part of the Würth Group, the world's largest distributor of assembly components, Würth Revcar offers an extensive commercial product and service range.
Würth Revcar can supply all kinds of fasteners from standard to engineered types, including a wide offering of proprietary brands. Through our service brand, CPS® (C- Parts Solutions), we offer a variety of inventory management solutions including full Kanban programs, kitting, and assembly. We also offer engineering services to support you in all stages of your design and manufacturing process, and help drive down cost and increase operational efficiencies.
To learn more about our commercial products & programs, please click here.
Quality | Ensuring the Highest Level of Quality Through Exceptional Experience
We are passionate about excellence. Our Quality Department is staffed with 6 inspectors who have 121 collective years of experience. Our quality program emphasizes continuous quality improvement and defect prevention.
100% QUALITY RATING WITH U.S. NAVY AND TOP DEFENSE CONTRACTORS
Quality suppliers certified to ISO 9001, Nadcap & MIL-I-45208-A standards
Material & non-destructive testing with approved VPAR's, failure analysis, etc.
When required, full certifications and traceability documentation are available. In addition, we can provide DFARS compliant material in accordance with 252.225-7014, Alt 1 & 252.225-7009, for domestic specialty metals and 225.872-1 for qualifying country sources as required.
Our Labs
Our customers trust us to verify specification conformance through the use of independent, third party laboratories that are certified to ISO 9001 (link to ISO cert) and MIL-I-45208-A standards. Each of our labs maintains up-to-date certifications along with the latest in specifications and testing equipment.
In addition to independent testing, we maintain in-house capabilities to test and verify:
Full dimensional analysis
Full gaging inspection capabilities
Plating thickness
Material hardness
Mercury free
Magnetic permeability
Products
Fully Traceable Fasteners & Industrial Components
We distribute every fastener you'll need, including washers, cap screws, nuts, rivets, bolts, and more. Our experienced team provides standard hardware manufactured to every major military/federal standard manufacturing specification, including AN, AS, BAC, DIN, Mil, MS, NA, NAS, NASM, and more! In addition, our military team is ideally suited to help you with commercial grade, high tech specials that adhere to other manufacturing specifications, including ASTM, SAE, ASME/ANSI, and IFI.
Standard Hardware
Fittings
Misc. Hardware
Engineered Product

Anchors
Bolts
Screws
Pins
Rods
Keystock
Nuts
Pipe Hangers
Sockets
Studs
Washers
Turnbuckles




Pneumatic
Hydraulic
Clamps
Hoses




Nylon Hardware
Latches
Panel Fasteners
Cable Ties




See Brands / Engineered Lines
Made-to-Print Specialty Products
Our experienced team knows specials, so you don't have to waste time sourcing difficult items. Our independent, 3rd party laboratory ensures that our parts achieve first time conformance to your detailed specifications.
All types of made-to-print specials:
Made-to-print specialty products:


Cold headed parts
Hot headed parts
Screw machined parts
Castings
Special platings and coatings
Military/aerospace requirements
Springs
Stampings
Plastic and molded parts
Cryogenic wear treatment
All types of materials including exotics
Powdered metal parts

Call us today for help with:


New product design support
Multi-component assembly
Applications assistance
Laboratory inspection and failure analysis
Long-term retention of chemical/physical lot traceability reports
Assembly process review and reengineering
Value engineering / In-place cost reduction
Drawings prepared to your specifications

Supply Options:


Vendor managed inventory cross link
Blanket orders — Purchase up to one year's supply for the best price. We store it in our warehouse and release it, as you require.
Kitting
Materials
QQ-N-286 K500 Monel ®
QQ-N-281 Monel ® 400 & Monel ® 405
MP35N
A286 SS
Stainless Steels (All Types)
Inconels (All types)
Alloy Steels (All Types)
Nickel Alloys (All Types)
Titanium (All Types)
Hastelloy (All Types)
Brass / Naval Brass
Phosphorus Bronze, Manganese Bronze, Silicon Bronze
Numerous other Specialty Metals
Brands – Engineered Lines
3M
ACT
Alcoa Global
Alemite Corporation
Allfast
Anillo Industries
Apex
Atlas Engineering
Avibank Manufacturing
AVK
Breeze Industries
Bristol Industries
Bollhoff Rivnut
California Screw Products
Camcar
Camloc
Cam-Tech Industries
Captive
Click-Bond
Dowels, Pins and Shafts
Emhart Teknologies
F.I.T.
FTZ
FlexLoc
Genie Fasteners
Gesipa
Greer StopNut
GroovPin
Hartwell Corporation
HeliCoil
Heyco
Hi-Shear
HK Fittings
Holo-Krome
Huck
Indiana Aircraft Hardware
ITW Fastex
ITW Shakeproof
J & M Products
Kaynar
LFC Industries
Loos and Company
Maclean-ESNA
Marson Corporation
Micro Dot
Micro Plastics
Moeller Manufacturing
Monadnock Company
Monogram
Morton Manufacturing
M.R.L. Manufacturing
MS Aerospace
Nelson Aerospace
Nord Lock
Nylok Fasteners
Oetiker
Pamco
Panduit
Parker Seal
PB Fasteners
Pic Design
PSM
QRP
RAF Electronic Hardware
Republic Fastener
Rexnord
Richco
Rosan
RotorClip
Saturn Fasteners
Scovill
Screwcorp
Seastrom Mfg
Semblex
Sesco Industries
Shearex
Smalley
Southco Fasteners
SPS FlexLoc
SPS Greer StopNut
SPS Technologies
Stimpson
SuperBolt
Thomas & Betts
Tinnerman
Umpco
Valley Todeco
Van Petty Manufacturing
Voss Industries
Western Wire
​ ​