Würth Timberline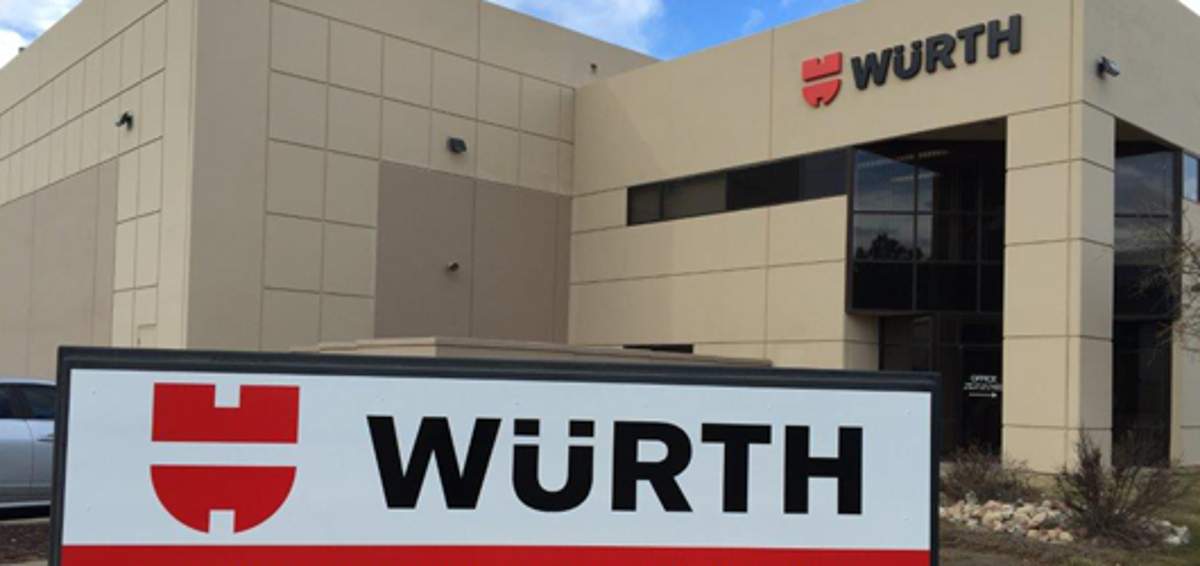 The Würth owned, Timberline Fasteners, is the largest fastener distributor in the Rocky Mountain Region. WürthTimberline is now a part of the Würth Industry Division as a sister company of Würth Industry of North America (WINA), one of the largest assembly component distributors in the U.S. Timberline Fasteners, originally A&I Bolt and Nut, was established in 1923 in downtown Denver, CO. Most recently, Timberline's growth and focus has been in both the VMI/OEM sector as well as the packaged, retail hardware/lumber market.
Timberline Fasteners has developed a merchandising system and product mix specifically suited for: Professionals, Contractors, Homebuilders, Remodlers, and the Serious DIY-ers!
Würth's global footprint, strong brand identity and appetite for growth create an energizing environment and attractive opportunity for our employees as well as our customers – and we look forward to proudly promoting our new ownership and renewed ambitions.
Timberline Products
Timberline Retail Products
Anchor & Adhesive Fasteners
EXPANSION ANCHORS
ITW Red Head® TruBolt®, TruBolt+® and Powers Fasteners® Power-Stud+® SD2, Power-Stud+® SD1, and many more

BOLT & SHIELD ANCHORS
ITW Red Head® Multi Set II Drop-In and Powers Fasteners® Snake+™, Steel Dropin™, Smart DI™ Anchor (Drop-In), and many more

PIN ANCHORS
ITW Red Head® Hammer-Set and Powers Fasteners® Zamac Hammer-Screw®, Zamac Nailin®

SCREW ANCHORS
Wedge-Bolt®+, Wedge-Bolt®, Tapper Tapper®+, Tapper Xtreme

IMPACT ANCHORS
Spike®, Drive®

ROD HANGING SYSTEMS
Vertigo+™, Vertigo™ Concrete Hanger, Vertigo™ Wood Hanger, Vertigo™ Steel Hange

ADHESIVE ANCHOR SYSTEM
ITW Red Head® A7 Acrylic, C6+ High Strength Epoxy, G5 High Strength Epoxy and Powers Fasteners® PE 100+®, AC100+ Gold®, T308+™ Epoxy

HOLLOW WALL ANCHORS
E-Z Drywall, WallGrip, Mushroom Toggle Anchors, WallDog®, and Conical Plastic

DECKMAX®
Star headed recess with 17-point tip, aggressive thread design, and ACQ compatible; for use in interior and exterior wood and plastic fastening applications
MULTI-MAX®
Star headed recess with bronze finish, 17-point tip, aggressive thread design, and ACQ compatible; for use in interior and exterior wood and plastic fastening applications
DECKMAX®CD
Star headed recess, 17-point tip with patented BiMate® thread design for low drilling torque leaving no mushrooming on finish
18-8 STAINLESS STEEL DECK SCREW
Stainless Steel screw designed for interior and exterior wood applications
FASTENMASTER® TRAPEASE® 3
Torx® TTAP® drive system with anti-fade paint and lifetime corrosion warranty for composite, PVC, and capstock synthetic decking
FASTENMASTER® TRIO®
The Torx® TTAP® head offers stick-fit and wobble-free installation reducing stripping; the TRIO® has high corrosion and anti-splitting resistance with a lifetime guarantee
FASTENMASTER® GUARDDOG®
Exterior Wood Screw with a versatile head style, color matched to blend in with new pressure treated decking and ACQ compatible
TIGER CLAW®
Hidden deck fastening solutions for grooved, soft and hard wood applications; the Stainless steel fastener is ACQ compatible
GRK KAMELEON®
Star Head Recess composite deck screw with a countersinking head with a CEE thread design available in an assortment of color options
Powder Actuated Fastening System
TOOLS
Powers Fasteners P3500, P2201, T1000, P1000, and many more options
PINS
Ballistic Point™ Drive Pin, .300 Head Drive Pin, .300 Head Drive Pin with Top Hat, .300 Head Drive Pin with Washer, Ceiling Clips, Conduit Clips, Rebar Clips
LOADS
.22 Caliber 'A' Single Load, .22 Caliber Single Load for ITW Ramset® Ladd, .25 Caliber Single Load, .27 Caliber Single Long Load, .25 Caliber 10 Load Strip
High-volume demand of commodity articles means competitive pricing and availability on both domestic and off-shore parts, from container-quantities to piece-count discrete purchases. Customers can buy in confidence, backed by a quality program that ensures traceability and lot control on all graded product, with documentation and material certification available through a private online portal.
From production-line assembly to field-installations, Timberline has a tool program to suit the unique needs of each customer. With stock of new, refurb, and lease tools available, our experienced tool program specialists work with the customer and the tool manufacturer to build the right system for an economic and work-safe conscious fastening solution. Once a tool program is in place, Timberline offers continued support through its Tool Service Center . Both in-house and onsite service are available along with parts and spares.
Timberline Fasteners' merchandising program is designed for lumberyards and building material dealers. The program prominently positions boxes of every item carried, the preferred package for building professionals, and facilitates adequate project quantities, for all items. Every individual SKU is given a specific 'fronting' to accommodate the maximum model stock of this item. Not a 'one-bin-fits-all' approach. Additionally, the merchandisers accommodate the entire inventory requirement, with no back-stock and no up-stock.
Timberline Fasteners offers integrated branded programs with top tier fasteners manufacturers like FastenMaster®, GRK Fasteners®, ITW and Powers Fasteners®. Timberline Fasteners has partnered with these four premier manufacturers of construction fasteners: these four product lines represent the quality, selection, performance, and price professional customers recognize and require. All four product offerings are designed to be integrated in to the Timberline Fasteners merchandising system, further reinforcing the depth and quality of the program.
Timberline Fasteners' product packaging combines attractive graphics with effective color coding and informative labeling. Products are color coded by product type, and further distinguished by application – like wood-to-wood, wood-to-metal and metal-to-metal fastening. For products requiring additional fasteners or drilling, like anchors, drill size, hole-depth, fastener size and simple installation instructions are all clearly indicated on the package label.
Timberline Fasteners' recognizes that some of the most significant sales opportunities with the home-builders, contractors and professional customers are for bulk project or job-site quantity purchases. Every item available for sale on the fastener aisle is also available in keg or even pallet quantities. Timberline's inside sales team works with your contractor salespeople to provide comprehensive technical support and complete product support for every threaded, mechanical or adhesive fastening requirement your customer desires, without burdening you with any of the inventory management and carrying costs.
Timberline's POP signage is designed to quickly and conveniently direct customers to the appropriate product category. Category signage is color coordinated with product boxes, labels and shelf labeling. Within specific product categories, like anchors, construction screws and Good-Better-Best deck programs, product and application specific signage clearly identifies product use and additional fastener and hardware requirements. Sign and product information POP is consistently color-coded to match package and labeling colors to reinforce the category identification.
Contact Timberline Fasteners for Customized Quote Today!
​ ​