ARBURG Additive Manufacturing

ARBURG has 65 years of experience manufacturing systems for plastics processing. Specializing in molding, turnkey systems, and additive manufacturing. ARBURG's APF (ARBURG Plastic Freeforming) technology takes the open material printing platform to a new level by utilizing thermoplastic pellets to print single or multi-material components. Companies can use their own materials to create parts for a variety of applications from prototyping to tooling and production.
ARBURG Freeformer Overview Video
Technology Description
ARBURG's APF (ARBURG Plastic Freeforming) technology utilized injection molding grade thermoplastic pellets (rigid or flexible) as the raw material. Pellets are processed through a screw and barrel and into a material printing unit. A piezo actuator works in concert with a print nozzle to lay down micro droplets on a build tray. The build tray moves as the droplets are laid down and the part is created. Parts are printed in single or multiple materials, up to 3 in a single build.
Technology Highlights
Utilize injection molding grade pellets
Print rigid & flexible thermoplastics
Multi-material printing – Up to 3 materials
Very low material costs – standard pellets
Part strength/density near injection molding
Vary printing densities (high or low)
Open material system
Materials
APF technology works with any thermoplastic material. Currently running a variety of materials in our prototyping lab: ABS, PC/ABS, PC, PP, TPE, TPU, etc.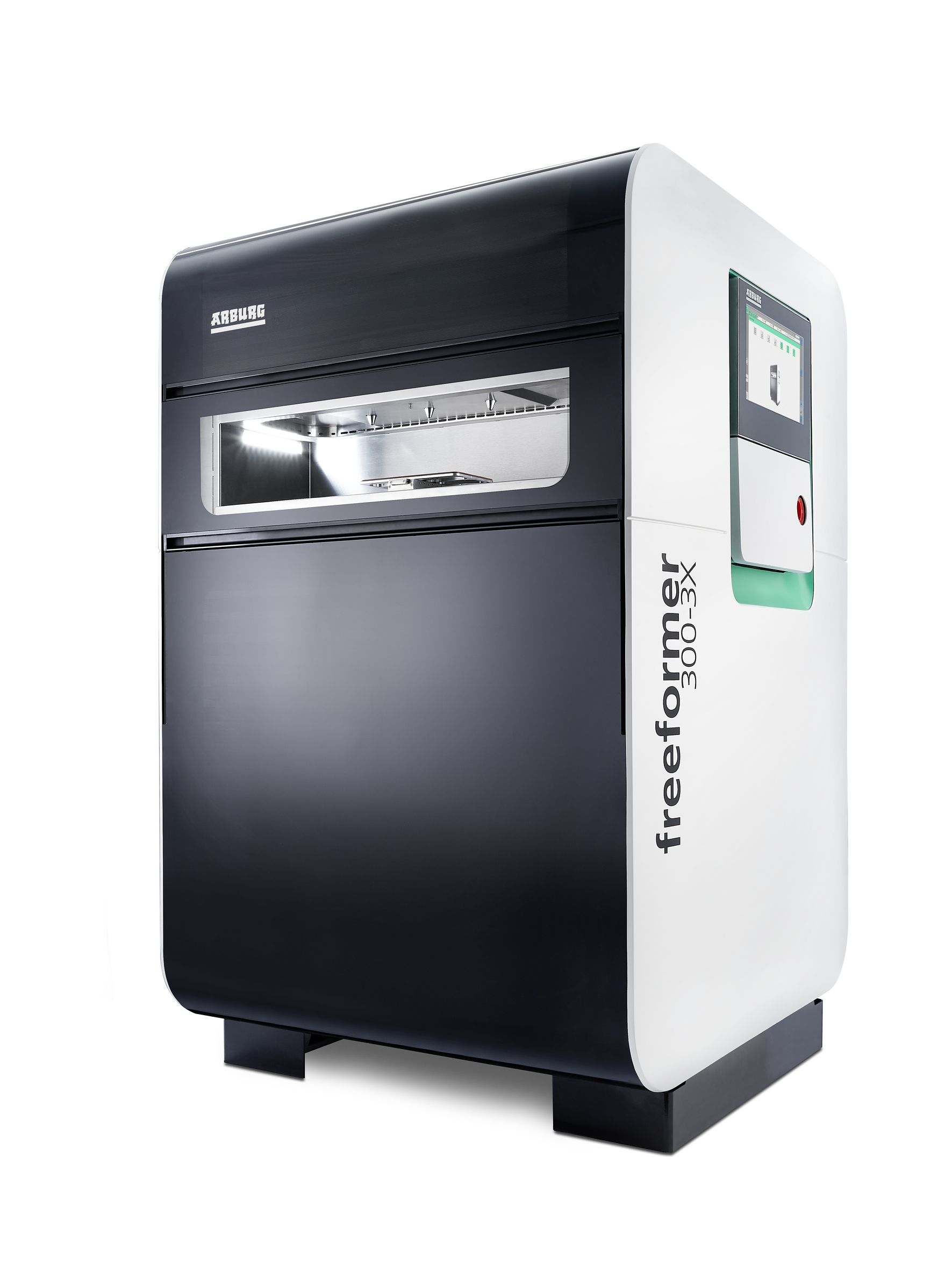 Freeformer 300-3x
System Details
3 Material Discharge Units
Build Size (XYZ): 9.2 x 5.28 x 9 in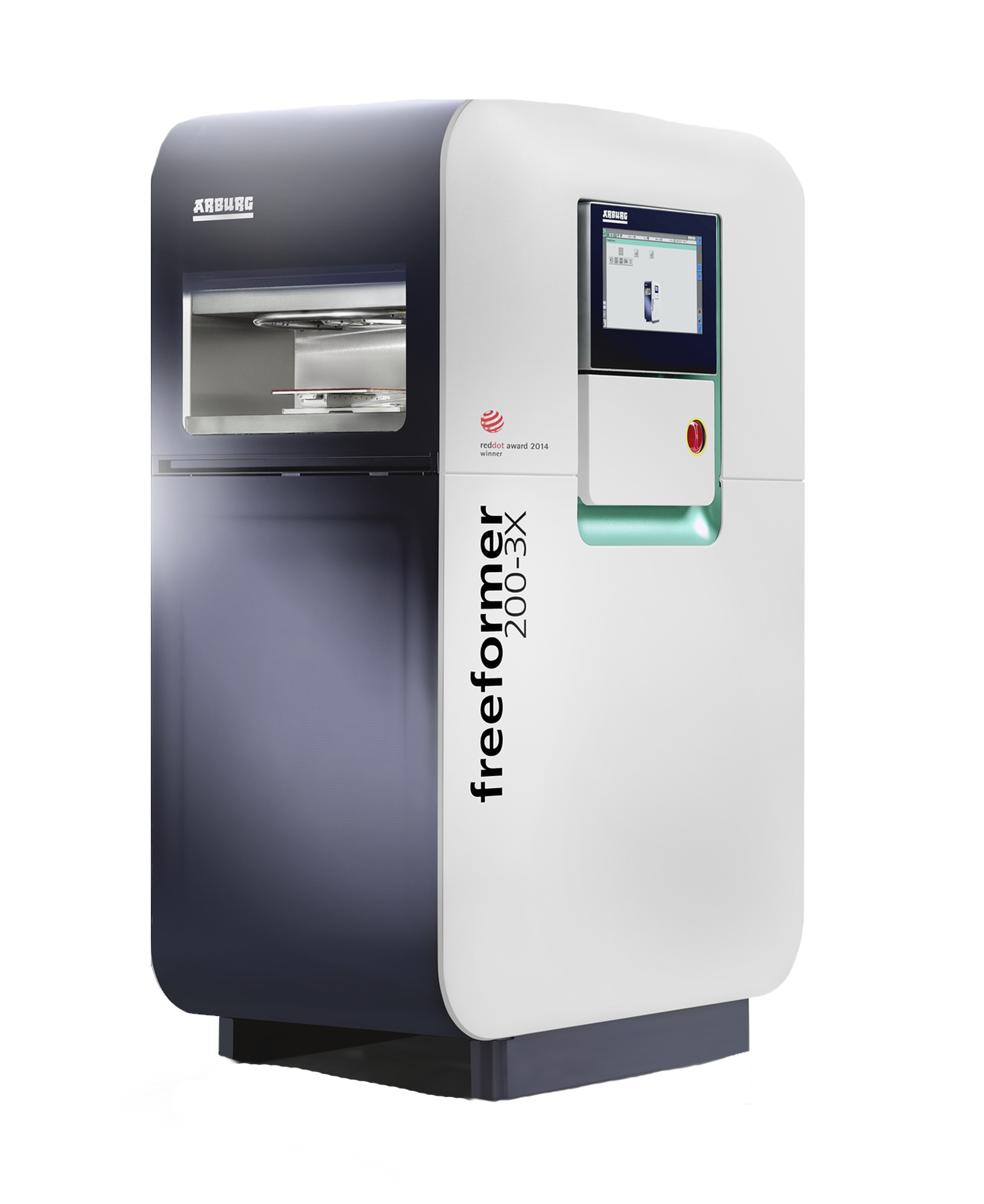 Freeformer 200-3x
System Details
2 Material Discharge Units
Build Size (XYZ): 6 x 5.28 x 9 in
Applications

Production
Spare Parts
Over Molding
Multi-material Parts
Functional Prototyping
Living Hinges
Tooling
Flexible parts
Surgical Guides
Medical: Implants
Medical: Packaging
Medical: Patient Contact Devices
Industries

Automotive
Medical
Consumer Goods
Electronics
Education
​ ​