Würth Knowing Series Reflection
Our Engineering YouTube Series, Würth Knowing, provides education on fastener engineering, bolted joint design, and fastener assembly-related topics. The series premiered on March 10th, 2021. Since then, we have created 27 episodes about topics ranging from torque and friction to fastener finishes, various innovative new fastener technologies, and more.
Randy Lammers, Technical Instructor, and Aaron Keevan, Quality Engineering Manager, host the show on a film set we built in Randy's east Texas workshop. The series, which is inspired by our industry-renowned Fastener Academy training, takes subjects that are often highly technical and presents them in an accessible and entertaining way.
The episodes are punctuated by stories from Randy's over 40 years in the fastener industry, appearances by his Uncle Mo, and engaging demonstrations to illustrate the topics discussed in the show. We also welcomed industry partners and subject matter experts to the workshop to share their expertise on new fastener technologies.
The coordination of the project was spearheaded by Molly Hauer, Director of Marketing, Würth Industry North America, and supported by Mary Schaefbauer, Marketing Coordinator, Würth Industry North America. In addition, the Würth Knowing team worked with a local video crew to write, film, and edit the series.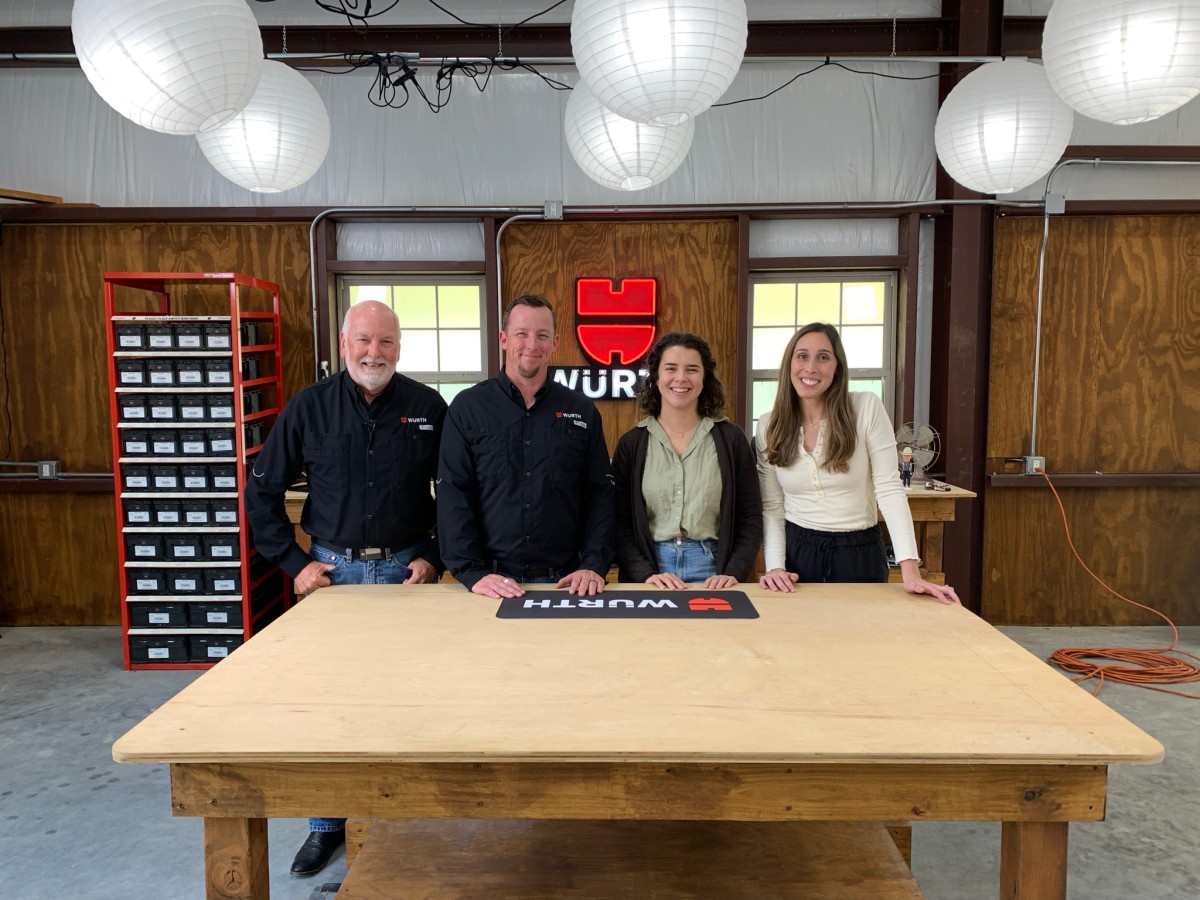 It was important to provide a visual illustration of the topics discussed in the show. Luckily, Randy has a fleet of vehicles and equipment on his ranch that provides the perfect demonstration of several types of fasteners. He also had the infamous "salad spinner" handy for demonstrating the dip and spin method of fastener finishing and an electroplating setup created with household materials. In our "roadshow" episode, we traveled to the Würth Construction Services manufacturing facility in Greensboro, NC, to demonstrate how anchor bolts and all thread rod are manufactured.
As we congratulate Randy on his well-deserved retirement and conclude this chapter of the series, we look back fondly on the many memories we made in the past year and a half of working on the show.
Creating an industry-first production like Würth Knowing has been a unique opportunity to forge a new path in engineering education. Our goal, first and foremost, has been to share the expertise behind our best-in-class engineering department and create a free, accessible resource for industry professionals, students, and anyone interested in fastener engineering. We could not be more grateful for the support of the whole Würth team in the U.S. and globally, the guests who appeared on the show, and our fans and viewers for making it possible.
As Randy enjoys his retirement, we will pause creating new Würth Knowing episodes for now, but we encourage you to subscribe to our YouTube channel for updates on new videos released in the future. In the meantime, you can join Randy on his retirement adventures:
Watch the full series recap and our thank-you below. We hope you'll find our series to be Würth Knowing.
~The Würth Knowing Team
​ ​