Würth Industrial Division Supplier Spotlight: Solution Industries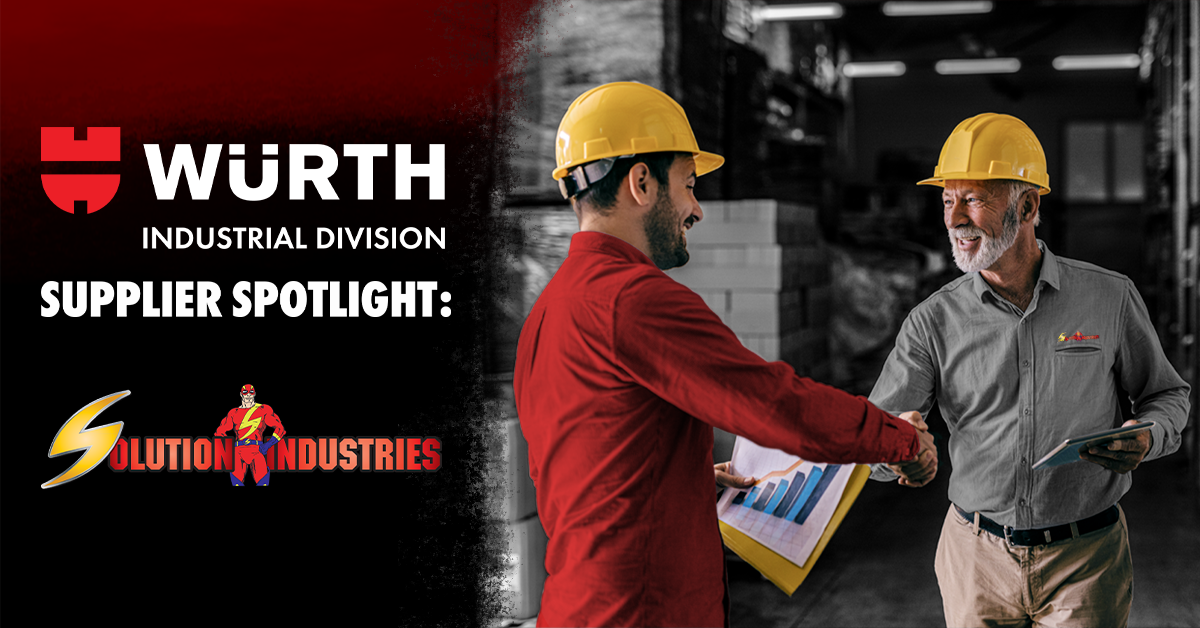 Solution Industries is our valued supplier partner for non-standard and semi-standard fasteners. Their excellence in secondary processing supports our customers with thorough print and specification interpretation, rigorous quality controls, and diverse fastener experience.
Solution Industries has streamlined secondary processing and packaging, which increases our supply chain efficiencies and reduces costs, allowing us to pass those savings on to our customers. Our close partnership with Solution ensures that our customers receive the highest-quality fasteners and secondary processing possible.
Capabilities:
• Value pricing through strong relationships and volume buys from secondary processors nationwide
• Robust product procurement network, including shared resources with LindFast Solutions Group (LSG) sister companies; Stelfast, Lindstrom, Mega, and more
• Print and specification review/interpretation
• Blanket ordering and stock & release programs to reduce inventory and product waste
• Programs to gain operational efficiencies such as barcoding, polybagging, and private labeling
• Quality and technical support
Secondary Processes:
• Plating & Coatings
o Electroplating, Mechanical Plating, Zinc Flake/Dip Spin, Oxides & Crystalline, etc.
• Thread Locking Features
o Mechanical/Friction (IFI 124/524, Nylon patch, pellet, strip)
o Chemical (IFI 125/525, Microsphere, Epoxy strip, Precote, 3M Scotch-Grip, etc.)
• Machining/Modification
o Drilling, cutting, threading, etc.
• Quality Testing & Documentation
o Full certifications
o Product testing (stress durability, wedge tensile, coating adhesion, torque tension/coefficient of
friction, chemical composition, etc.)
Partnership History:
Solution Industries supports us and our customers by providing us with solutions to the problems that surround special and non-standard fasteners. Procuring and handling fasteners that are not "off the shelf" commodities can get messy, complicated, confusing, and cost-prohibitive. Over the years, quality, detail, and production engineering have become more prevalent and often paramount in distribution to end-users. Solution Industries has stayed on the cutting-edge, honing their craft and knowledge to deliver top-tier products, secondary processing, and service to their customers.
Solution Industries truly lives up to their name by providing us with solutions to better serve our customers. Examples of how these solutions manifest in our partnership are how Solution Industries matches their packaging, labeling, and documentation process to ours to drive our warehousing and distribution efficiency. In addition, they have created a team of representatives from each department who are dedicated to Würth and provide the best support, knowledge, and service possible.
We are committed to partnering with top-of-line suppliers to ensure the supply of high-value, high-quality product for our customers.
Contact us for more information about our partnership with Solution Industries:
​ ​