CELEBRATING WOMEN'S HISTORY MONTH 2023
To celebrate women's history month, we are featuring the stories of some of the many passionate, talented women on our team. The women at Würth Industry North America come from a wide variety of backgrounds and contribute their skills, expertise, and commitment to excellence in every department. Because of them, we can provide excellent service to our customers and keep their production lines—and the industry—moving.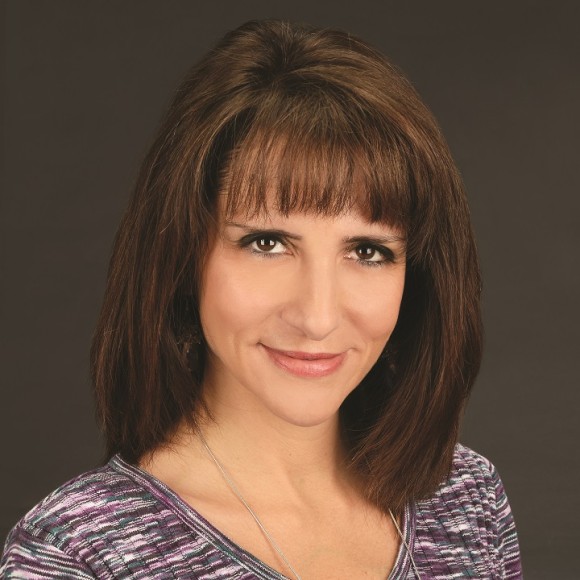 Kathleen Pezzulo, Vice President of Marketing, Würth MRO, Safety, & Metalworking
What is your role at Würth?
I'm responsible for Corporate Marketing, including Branding, Direct Marketing, and Point of Sale Marketing Collateral for our Field Sales Teams. I'm also the Business Process Sponsor for our e-commerce website northernsafety.com
How long have you worked at Würth?
I worked for Northern Safety & Industrial prior to its acquisition by Würth in 2015. In total, I've been with the organization for 27 years.
What is the story of your career journey?
I attended SUNY Oneonta and received a Bachelor's Degree in Economics.
While enrolled at SUNY Oneonta, I participated in an International Business Study abroad program at Nottingham Trent Polytechnic in Nottingham, England. I later attended American International College in Springfield, Massachusetts, where I studied Business Administration.
My career with the organization started in 1995 when I was hired as a buyer in the Purchasing Department. Here I developed a solid understanding of inventory management and logistics and established strong relationships with our company's largest suppliers. After two years, I transferred to the Product Development Department, where I worked as a Merchandising Manager. In this role, I helped develop our NSI Brand products private label Safety Eyewear, Respiratory, Hearing, and Head Protection products. After several years I was promoted to Merchandising Director, responsible for managing supplier negotiations, sourcing, merchandising, and pricing of the company's product offering. I also managed the Purchasing and Database Marketing departments for a short period while leadership positions in those areas were vacant. In 2007 I was promoted to Vice President of Marketing and, along with my team, we're responsible for developing creative marketing campaigns, brand strategies, online marketing, and e-commerce development initiatives.
What do you enjoy most about your job?
There are so many things I enjoy about my job. First and foremost, I love being a manager. It is very fulfilling to me when I see someone on my team doing a great job on a project, being acknowledged by other departments for their work, or being promoted through the ranks and know that, in a small way, I may have contributed to their success. There are not many other things in my professional life that top that. Secondly, I'm very grateful that my career is ever-evolving. I love learning new things, and it's a requirement in my role, especially regarding technology.
Who is a historical or industry role model that inspires you? Why?
Other than my mother, I don't know that I can name a specific role model that I look to for inspiration. However, I have always admired women who were intelligent, strong, and confident while at the same time not afraid to show their feminine side. Your race, nationality, or gender doesn't matter; successful people come in all colors, shapes, and sizes. I'm inspired by people who embrace their individuality.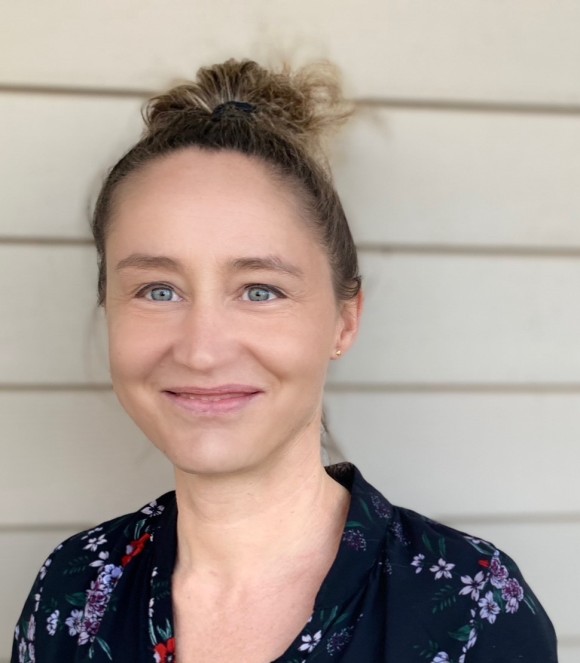 Katharina Graener, Strategic Sourcing Manager, Würth Industry North America
What is your role at Würth?
As Strategic Sourcing Manager, I support the supply chain teams of Würth Industrial US and Würth Revcar Fasteners. I work on strategic initiatives and oversee the global supplier relationships.
How long have you been at Würth?
I started working for Würth in China in 2010. I worked in Shanghai for some time then moved to Indianapolis, IN to work for Würth Industry North America in 2014. In 2016, I began working for Würth House of Threads (now Würth Construction Services) in Gainesville, GA before finally landing in my current role in 2020.
What is the story of your career journey?
I earned my degree in supply chain and mechanical engineering. From there, I was in Asia looking for a job when the opportunity to work for Wurth presented itself. I wasn't sure if that would be the best fit for me at the time, because I thought I knew everything there was to know about fasteners as a mechanical engineer, but I took the job in China and learned that the world of fasteners wasn't so simple. I got really interested in the industry and have been working with fasteners ever since.
What do you enjoy most about your job?
What I have enjoyed most about my job at Würth is that it has given me the opportunity to travel the world and meet people all around the globe. While working in Asia, I got to work from China to India and Taiwan, as well as visiting a lot of suppliers across Asia. I also come from Germany and have those connections, and now I have moved to and work from the United States. As a part of the Würth Industry North America team, I also have traveled to Brazil and Mexico to support our teams in those locations.
Who is a historical or industry role model that inspires you? Why?
I don't have a specific person who has inspired me, but where I started my career in Asia, I found there were many strong women working in the industry there. Some of the most empowered and empowering people who I have worked with were working with our teams there, and they encouraged and inspired me to continue in my career.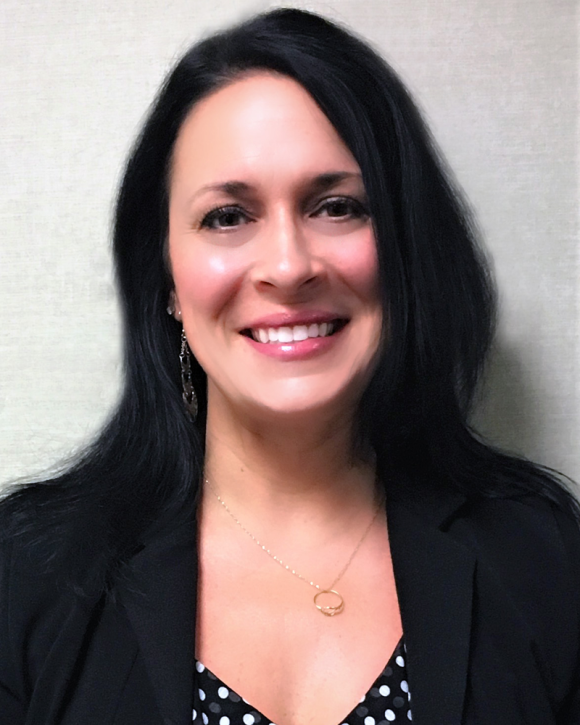 Danielle Riggs, Sr. Director of Global Trade, Logistics, & Systems, Würth Industry North America and Managing Director, Würth Logistics USA, Inc.
What is your role at Würth?
With one of my hats on, I am the Managing Director/CEO of Würth Logistics USA. In this role, my team and I are responsible for the business in the Americas. Würth Logistics USA is a transportation services provider and has been fully active in the US since 2014 managing and overseeing the international transportation needs of other Würth Group companies in this region. Today, Würth Logistics USA's transportation activity is dormant in the US and all work efforts are focused on activities related to the assessment and establishment of Export Compliance within our organization.
With the other hat on, I am the Senior Director of Trade & Transportation for Würth Industry North America (WINA). In this role, my team and I are responsible for all international trade and transportation needs across the WINA Group. We have established a one stop shop for anything needed for the movement of goods, and then all the regulatory stuff that comes with those moves when they cross a border.
What is the story of your career journey?
Wow—it's been a fun and very surprising journey! I started out, right out of college, as a first-grade school teacher. I taught for about five years and found out that we were moving to a different state, again, and so I put in my pink slip to leave. Well, that whole "moving" thing fell through and I need to do something–school had already started for the year–and so I got a job with Würth Service Supply as their NAFTA Clerk. I had no idea what NAFTA was, but I figured I could clerk the heck out of anything after teaching a group of 27 six-year-olds and surviving. So, I did some online research and learned a bit about the North American Free Trade Agreement. That set me up for what has now become the part of my business that I love to dabble in—regulations for import and export.
Würth Service Supply supported me in my career development and paid for me to test for, and ultimately obtain, my Customs Broker's License. One of the hardest tests I have ever taken, but I got that license and spent a few more years with Würth as the Customs Manager. I then left for an opportunity to gain some expertise in the other side of the regulatory world—exports.
My next adventure was with Rolls-Royce as an Export Control Manager. I learned about the International Traffic in Arms Regulations, how stringent and serious export controls really are, and how to write/obtain export authorizations to move gas turbine engines and design know-how around the world. The pinnacle of this leg of my career journey was spending time in Washington DC, with our regulators, writing Export Policy and guidance for managing export compliance.
That brings me to where I am today. In 2016 I got a message from the leadership at WINA asking if I'd be interested in coming back to develop and implement a compliance program from the ground up. This is a regulatory compliance person's dream—build it all from scratch and educate folks on how to do it properly! So, I embarked on these last, almost, seven years designing, developing, and implementing a best-in-class compliance program for our organization with some of the most talented people I have ever worked with! I tried my skillset at some new things along the way—like working with our national quotes team and now adding the actual transportation side of things to the day-to-day hustle of this team.
What do you enjoy most about your job?
It may sound cliché—but it's the people!
First—there's my team. This group of people—gosh!! These outstanding, amazing, and dedicated folks have come together—through a lot of adversity and change—and created this "thing"! It may be a once, or twice, in a career "thing" that I've gotten the opportunity to experience—and I recognize that—but this team has owned up to all that we have had to accomplish and they've made it successful and valuable for our customers. Looking back, I've really enjoyed all of the people I've worked with over my entire career—from the six-year-olds and up—but THIS team, THIS group has developed into and created something truly remarkable that I am so proud to be a part of.
After that—it's the rest of the people at Würth that make coming to work each day something that I look forward to. Whether it's engaging with a strategy group, experiencing the uniqueness at our various operating companies, or working with an individual to get something imported or exported—the people at Würth have made the journey the exciting, fun—yes, challenging too—workplace that I have come to cherish.
Who is a historical or industry role model that inspires you? Why?
Beverly Gaskin. At the start of my professional life, Bev was a big inspiration for me. I was introduced to Bev at a time in my career where I was learning how to be a woman in corporate America—such an influential time. Truth be told, Bev probably doesn't remember who I am—but I learned about her, her history with the company, watched her interact with the business leaders, had some one-on-one exposure, and will forever remember her for the imprint she left on me. Bev ran procurement for a company that I worked with - it was a very interesting environment—publicly traded corporation, highly engineered products, huge safety requirements, and the programs and activities were mostly led by men who had retired from the military.
I was inspired by the way in which she used poise, strength, intelligence, and creativity to tackle situations and make informed, solid, successful decisions that people executed without a doubt. Her strength and abilities inspired me to strive to be a professional woman who can deal with the turmoil of the business environment, and remain a steadfast and calm voice. I fail at it at times, but that inspiration has held strong!
That all said, I think I'd be missing the boat if I didn't call out the women I work next to each day—the people I choose to help me to do my job - for the inspiration they give me. These women inspire me to push myself, be more creative, speak up, and get back up when I'm not sure I want to! Stacey Vierling reminded me of these women as she and I talked through ways to answer this question! There will never be enough thanks for the inspiration these women share so easily, but I hope they all know what a difference they make in others' lives.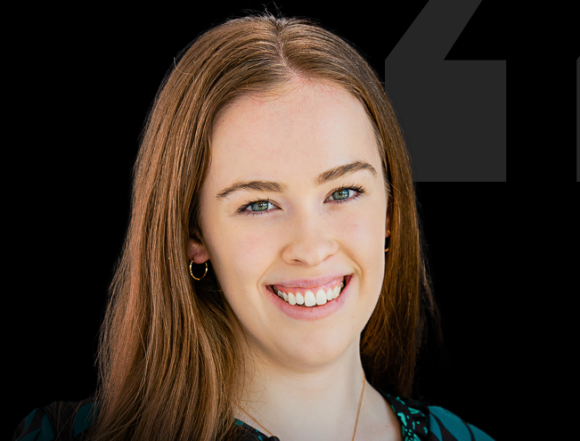 Elena Pando, Business Development Manager, Würth Revcar Fasteners
What is your role at Würth?
My responsibilities include managing our newly formed Business Development Specialist (BDS) team. As a team, we are responsible for generating consistent viable opportunities with National and Global Level prospects.
How long have you been at Würth?
I have been at Würth for almost three years. I started my career at WINA and was based out of the Brooklyn Park, MN office. I have been based out of Charlotte, NC with Würth Revcar for almost two years.
What is the story of your career journey?
I graduated from Michigan State University where I studied Marketing and International Business. I was hired as a Business Development Specialist for WINA's National New Business Development team straight out of college. During my time as a BDS team member, I participated in a structured sales training program and learned about the history of Würth.
After about a year, I had the opportunity to move to Charlotte, NC and join the Würth Revcar team as an Outside Sales Representative. During my time as an Outside Sales Representative, I helped manage our current customer partnerships as well as seeking new customer acquisition opportunities. In March of 2023, I took on my new role as a Business Development Manager. As a Business Development Manager, I will assist in strategic customer acquisitions and work collaboratively with the current Outside Sales Team, helping to drive new opportunities forward to a successful close. I am currently getting ready to move to Würth Revcar' s new Headquarters in Roanoke, VA and I am very excited to head up Würth Revcar's first BDS Team that will be in charge of the initial outreach to qualified prospects.
What do you enjoy most about your job?
What I enjoy most about my role at Würth is the people. As part of the Outside Sales team, I collaborate with many different branches, teams, and departments located throughout the world. I enjoy connecting and building relationships with Würth's diverse employee base.
Who is a historical or industry role model that inspires you? Why?
I had a summer internship in college and worked very closely with an intelligent, smart and open-minded individual that was the Director of Sales for U.S. Steel. I worked very closely with this Director of Sales on strategic new business opportunities, and she was the one that opened my mind to a career in sales. Since then, I constantly find myself surrounded by strong, intelligent individuals who inspire and encourage me both personally and professionally every day.