#StrongWomenofWürth
Celebrating our #StrongWomenOfWürth
Women make up no small percentage of the Fastener Industry workforce—from Customer Service to Inventory Management and in our Warehouse, Würth is full of proud, strong women! #StrongWomenOfWürth highlights the women who are putting in the work to run our premium fastener business.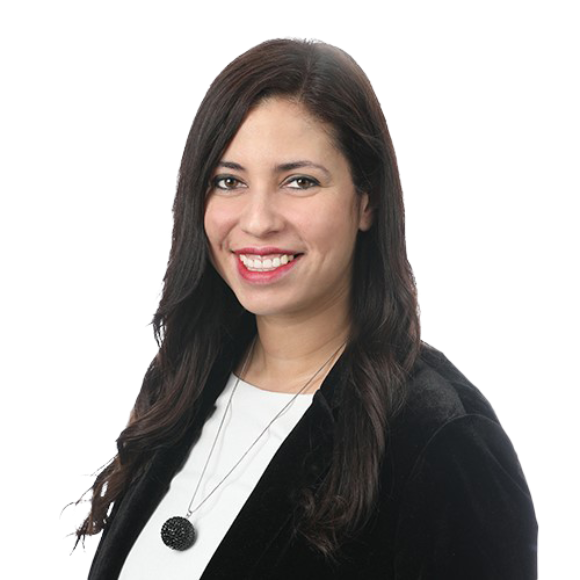 Laura Lopez
Laura Lopez is Würth Industrial Division's Customer Forecasting Manager. Her department develops provides customer forecasts for our Purchasing team to provide the optimal service to our customers. These forecasts are based on historical data collected by our VMI programs and previous purchase data, and on future demand predictions based on upcoming changes in the customers' production and external factors like consumer demand, macroeconomic indicators and material availability.
Her team also provides forecast and consumption analysis to our customers to ensure they understand their material use and supports our Purchasing, Inside Sales, and Outside Sales teams with different analysis and reports.
Laura's favorite part about her job is that it's never the same on any given day; she enjoys the variety of working with and learning about the different industries that our customers are in. She also enjoys supporting her team and other teams with data.
When she's not at work, Laura enjoys traveling with her family and learning about new places and their cultures, history, and food. At home, she enjoys cooking, relaxing with a favorite show, book, or movie, and spending time with her kids and husband.
---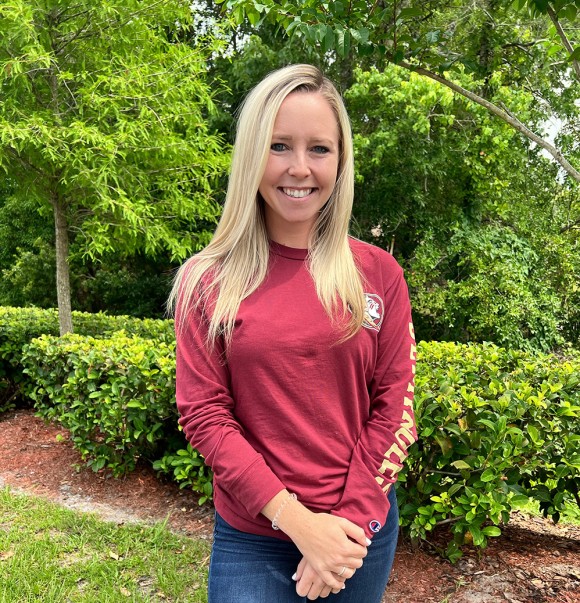 Taylor Lomas
Taylor Lomas is a Sales Specialist for Marine Fasteners, Inc. based out of Sanford, FL, where she has worked since 2020 after graduating from the University of Central Florida with a Bachelor's Degree in Integrated Business.
An average day for Taylor involves entering orders, creating quotes, prospecting for new customers, and developing current accounts with more potential to grow. She says she is also always happy to help her team's customers, whom she met during her initial role in Sales Support. Her team appreciates her ability to quickly learn and retain information about our products to support their customers, even with her limited fastener industry experience.
What Taylor enjoys most about her job is the work environment. She feels like her team is her second family, and everyone is very supportive and helpful. There are many team members with a wealth of knowledge and tenure that she says are always happy to share their knowledge.
Taylor enjoys traveling, visiting the beach in St. Pete Beach or Siesta Key, working out, and spending time with her husky in her free time.
---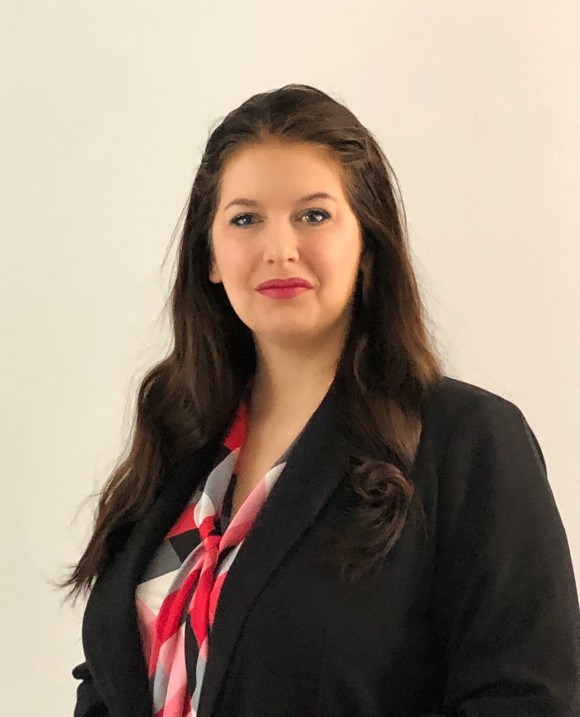 Sarah Hall
Sarah Hall, Sales Operations Manager, is one of our #StrongWomenOfWürth!
Sarah has been with us for 17 years, beginning in Finance, then transitioning to utilize that experience in finance consultancy for our ERP system after a systems conversion. After her time in finance working with what she refers to as the "end of the process," she transitioned to working in Sales Operations, which is closer to the "beginning of the process" and draws on her experience to make day-to-day decisions with an understanding of how they will eventually impact our finances.
Sarah enjoys the variety that comes with her job and the challenge of problem-solving every day, and finds that she is passionate about our organization's goals. Her coworkers will tell you that passion comes through in everything she does, and they can feel her optimism and commitment to teamwork each day.
Sarah spends most of her free time with her kids, her 8-year-old son plays hockey, her 10-year-old daughter plays volleyball (which Sarah coaches), and her 2-year-old son hasn't quite picked out a sport yet.
Thank you, Sarah, for your dedication and the experience you bring to the table!
---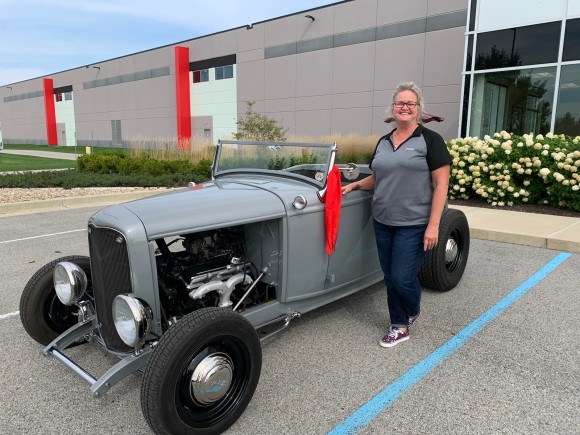 Ronda Amick
Meet Ronda Amick! Ronda is a Payroll & Benefits Partner working out of our Greenwood headquarters. She started her career in HR 30 years ago, specializing in benefits before adding payroll to her expertise.
Her favorite part of the job is that she likes helping everybody! She enjoys helping members of our team to sign up for benefits, and better understand their benefits and paycheck information.
Ronda says that during payroll weeks, she retires to her "payroll cave," a.k.a. her home office, reviewing all of the necessary information to get everything coordinated for the pay period—but even though she's laser-focused in on payroll during those days, she's always willing to help out with other questions that come in for her.
In her free time, Ronda is "settling down" after years of drag racing (racing cars that could do 150-160mph in 1/8 mile!), and has started building "cruisers" like her favorite hot rod pictured here. Her whole family, including her husband, daughter, and two sons, work on cars together. Ronda also enjoys gardening and competitive fishing!
She describes herself as a goofball, who always wants to have a good time and who can always make the best out of any situation. We're grateful for Ronda's support of our team's benefits and payroll needs!
---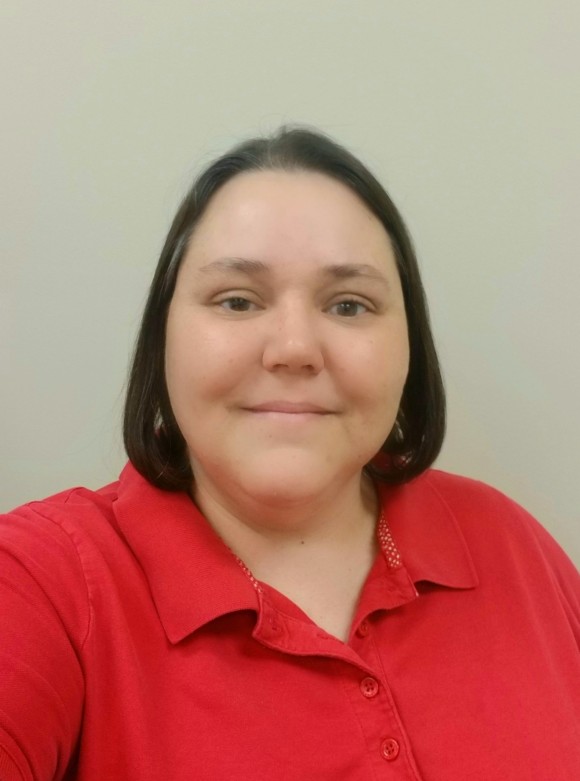 Amy Lanier
I have been with Würth for 5 years, and currently I oversee our Sourcing and Purchasing Teams. I manage the Inside Sales team which includes three hardworking ladies who do quotes and orders for all of our branches, as well as three gentlemen who are more key account driven. I also take care of several key accounts myself, and am very hands-on with those customers. We've been busy lately, so I've been more involved with the day to day sales, which I thoroughly enjoy since sales has always been my preference throughout my 14 years in the cutting tool industry.
On the purchasing side, I manage a team of two reliable buyers. On a normal day I don't do a lot of purchasing myself, but I do work with our inside, outside, and vending teams to help determine and set all of the branch replenishments. I'm also an article controller for OVH, which means I can help keep the teams going with quick item, price, and reorder point updates to our database.
I'm very proficient in our ERP System, which I've been working with for 14 years, so I've become a technical resource for that when needed. I also have vast knowledge of cutting tools and am able to easily recall things when questions arise, as well as point people in the right direction of product offerings and solutions. Cutting tools can be confusing and difficult at times, but I've enjoyed learning and retaining so much over so many years.
What I like most about my job is simply helping people, whether that's employees or customers. I'm just not satisfied if I'm not helping, and putting the needs of other people first. I enjoy the customer service side of the job a lot for that reason!
I have 2 daughters, 9 and 11 years old. They keep my husband and I very busy with Girls Scout camps, activities and volunteering. The Girl Scout program teaches my daughters how to be good leaders, as well as the importance of community service. We are working hard to raise strong women ourselves, leading by example and ensuring they are on the path for success.
My family and I are very avid gardeners! Right now, we're building new raised beds and will be getting plants in the ground soon. Anything we can do outside, we enjoy, like fishing, hiking, and camping."
Amy was nominated because her colleagues find that, not only does she do her many jobs efficiently, but she's also open to helping anyone else with theirs. No matter who you are, what position you're in, or who you report to, she is always there in any way she can be. Amy is not the type to say "that's not my job" because she genuinely wants what's best for the company as a whole. Her work ethic and dedication both embody the Würth slogan because for her, it really is personal.
---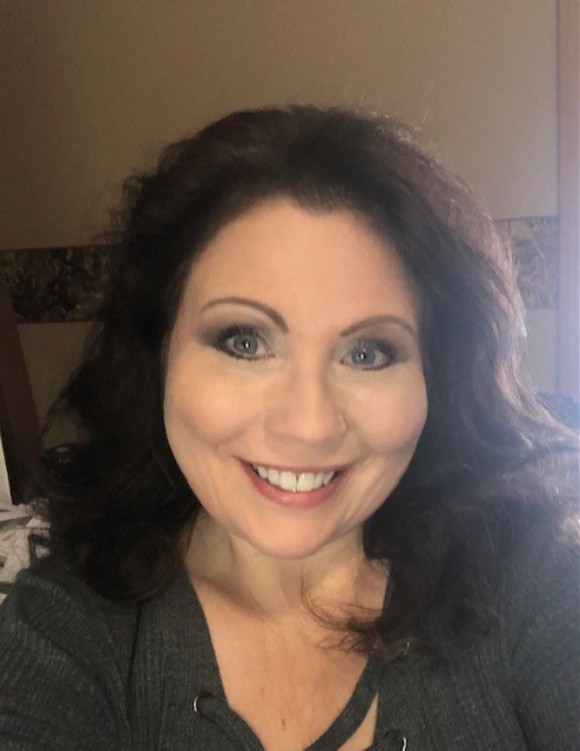 Michelle Olson
Michelle Olson is a WINA Sourcing Specialist and one of our #StrongWomenOfWürth!
She has been in the industry for 32 years, and has experience in purchasing, sourcing, inside and outside sales, and more. She joined the Würth Family in 2016.
A typical day for Michelle involves working with vendors in the quote database, and taking large quote packages from current and new customers and pricing out all of the parts for them. Her favorite part of the job is working with suppliers—throughout her years of experience she has made many connections in the industry, and enjoys getting to work with them.
Our suppliers love working with Michelle because of her deep knowledge of our products and processes, and because she is respectful and fair. She is always gracious and willing to take the time, with a smile on her face, to educate and brainstorm with anyone who reaches out for assistance.
When she's not at work, she likes to travel (when it is possible to do so!) and enjoys reading, cooking, and going for walks—even in the chilly Minnesota winter! In the summer, she and her family like to spend time outdoors boating, camping, and fishing.
---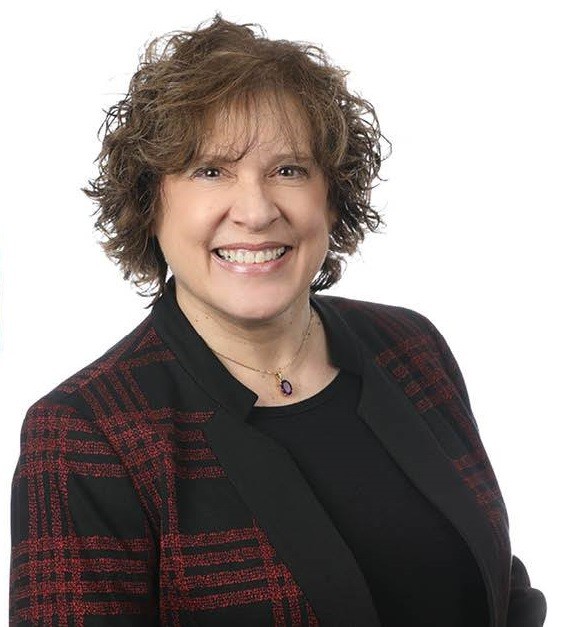 Bobbie Fisher
Meet Bobbie Fisher, CFO and Compliance Officer for Würth Adams and one of our #strongwomenofwürth.
Bobbie has been at Würth for nearly 4 years. She says that finance is the "bowl" that catches everything the business does…. everything every employee touches has some financial impact and eventually finds its way into that bowl and into her hands. Accuracy and consistency are so important in finance since it is our "report card" on the business, and we can count on Bobbie to make sure that everything is in order.
She also works with West Region and WINA leadership to track and plan where the business is going—using her thorough knowledge of finance to help set goals and determine how to track our performance.
As compliance officer, she makes sure that employees are trained and informed of compliance issues and ensures that compliance regulations are adhered to throughout the company.
Bobbie's team has found her to be a beacon of consistency during a time of unprecedented change for the company, and someone who always remains truly committed to our success. Her positivity is infectious and exactly what we all need these days.
Bobbie loves that she gets to interact with all segments of the business, and enjoys meeting employees to put faces to names since she works with so many different people in many different departments. She says that she always communicates the "why" or the purpose of any task or activity, because it's important to her that each employee understands how things work, as it gives their work so much more value and quality.
She also enjoys mentoring recent college grads, and spending time with her family and enjoying the great outdoors—everything from spending time on the lake, taking motorcycle rides in the country, and working in the flower garden.
---
Kristin Schwab
As our #StrongWomenofWürth campaign continues to grow, there is extra excitement in connecting with and sharing the stories of strong women from ALL departments across the Würth organization. Today, I'm excited to introduce Kristin Schwab, a strong woman from our Accounting team! Kristin has worked for Würth for five years. Previously, an experienced Retail Customer Service Manager, Kristin says she feels "lucky" that Würth "took a chance" and hired her to join the Accounting team. Kristin started in the Accounts Payable department and, after just two years, moved to the Credit Specialist role. While connecting with Kristin, it became apparent that my perception of an Accounting team and how they work with our customers was far off base. Kristin takes extreme pride in building a relationship with our customers to support and maintain healthy financial partnerships. Kristin works directly with our customers' Accounting, Purchasing, and Executive teams and acts as a liaison between our customers and our sales team for any financial inquiries. Kristin says that when she and her team develop these close relationships, we provide our customers with amazing service at another level in our organization. It is no surprise that with this attitude and determination, Kristin has become a natural leader and mentor in the department. Würth leadership and her team know they can rely on her to take on new projects, and Kristin says she "doesn't care what department you work in, if I can help you, I'll help"!
On September 1st, Kristin received a well-deserved promotion and joined our Sales Operations team as a Business Analyst. She feels her new role marries her customer and vendor partnership experience from her time in AP and her customer service skillset from her work in retail. She is excited to dive in and grow with our customers! Please join us in extending your congratulation!
Kristin and her partner Chad have two young boys, Sylas (6) and Reid (16 months).
---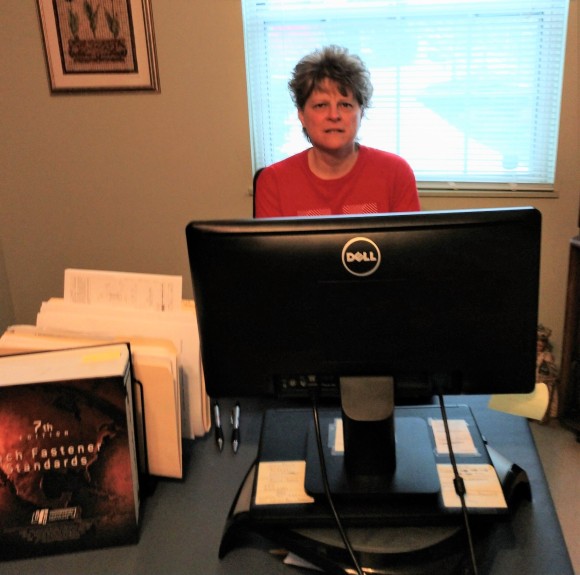 Andrea Ungerott
Meet Andrea Ungerott, one of the #strongwomenofwürth! Andrea is a Sourcing Specialist for the Central Region and has 23 years of experience in the fastener industry! Andrea works on large quote packages for existing and new potential customers. Behind the scenes, she manages the HUGE amount of data required for quoting like part drawings, material info, and part specifications. She has to be incredibly detail-oriented and accurate and tells me she "tries to be as close to perfect as possible" so "she can deliver the best to every customer!". In her role, she partners closely with the sales teams and executive management to support accurate quote delivery to our customers. These teams rely on her fastener expertise every day! In addition to all of those responsibilities, Andrea also manages relationships with hundreds of suppliers. Communicating with them daily to receive updates on current projects, learn about new products and capabilities, and further understand how they can best serve our customers, all while she juggles multiple quote packages. Andrea was nominated for her noteworthy knowledge of the industry, meticulous attention to detail, and playing a pivotal role in securing some of Würth's largest accounts. Andrea is a valued member of the Würth team and EXACTLY who we want serving our customers!
---
Danni Pertuit
I'm excited to add another member to the #strongwomenofwürth family and introduce you to Danni Pertuit, Customer Manager - Colorado at Würth Oliver H. Van Horn Co.! Danni has been with Würth for 25 years. She has been in her current, especially unique, role since 2013. Danni lives in New Orleans, where OVH is headquartered. Now, you may be thinking "Wait, I thought I read Colorado"...you did. Danni splits her time, every other week, between our customers four Denver facilities (and our Denver OVH warehouse) and our New Orleans office. Our customer, a major wind energy company, operates 24 hours a day, seven days a week! They rely on Danni to partner with their production planning, engineering and safety teams, as well as key plant contacts. Danni manages a team of 35 gentleman who work on-site providing our customer with a full range of supply chain solutions (including kitting, tool repair, VMI, vending management, and PPE!) around the clock. When I asked Danni why she has stayed with Würth for 25 years she explained, "Every day is different! I always have a new challenge or project to work on, I'm never bored!" Danni - thank you for all you do for your customers!
---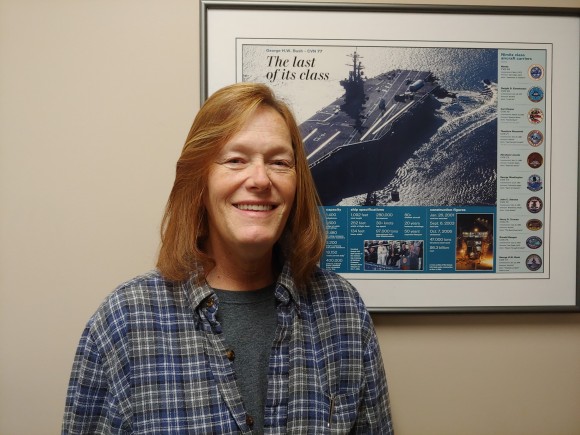 Sallie Smith
We are excited to introduce you to Sallie Smith, one of the strongest #strongwomenofwürth I have had the pleasure of meeting! Sallie is the Military Quality Supervisor at Würth Revcar. She has worked for Würth since 2001 and was the first ever female warehouse worker! The Revcar Military Division supplies parts to be used in US Military applications. These parts have aggressive paperwork, documentation and quality control requirements that are set by the federal government as well as additional requirements set by our customers. Sallie manages a team of six people and is responsible for handling all customer, supplier, and military communication in regards to quality processes, inspection status and product standards. Every single part has to be hand inspected to rigorous standards. It is crucial that Sallie has immense knowledge of the rules, regulations, procedures and standards as these parts are used in critical military applications that keep people safe!
During our conversation, it was apparent that Sallie is extremely passionate about her work. Later, she excitedly shared with me that she was officially in remission of throat cancer, which she was diagnosed with in January of 2019. I was shocked...Sallie had just told me everything about her career at Würth, her current role and the incredible amount of detail and skill it requires, but never once mentioned she had been out of work! Well...because she hadn't been. Sallie took only three weeks off due to her illness in 2019. When I asked her why she said "Because, Revcar is my family, I love every single person here." Congratulations on your remission Sallie. The Würth family appreciates you and are here to support your continued health.
---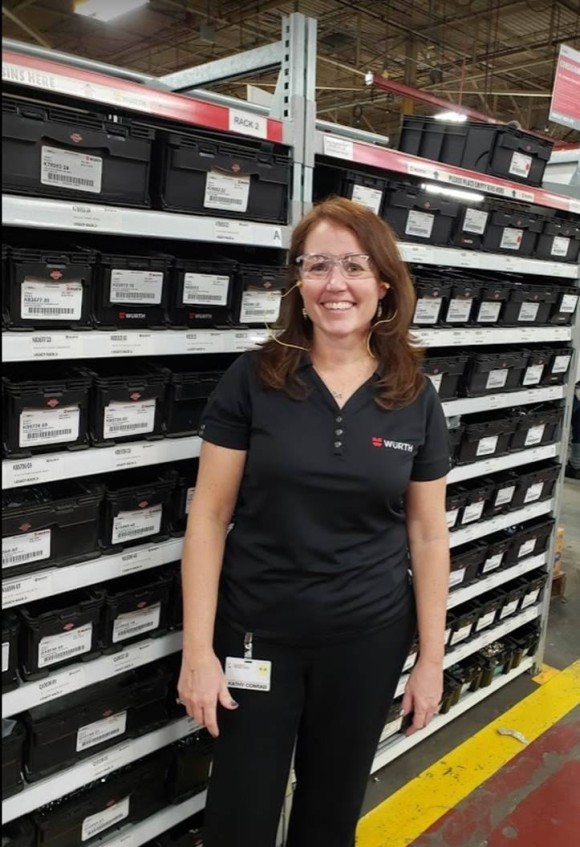 Kathy Conrad
I am excited to introduce Kathy Conrad, one of the #strongwomenofwürth. Kathy has been a member of the Outside Sales team at Würth Revcar for 14 years. But how she got her start here isn't a typical story. Kathy spent ten years working as an Industrial Engineer after graduating with her Engineering degree from the State University of New York at Buffalo. After her previous employer closed their N.C. facility, she was looking for a new career. Several friends and family members suggested she try sales, specifically, sales at Würth! Kathy tells me, "Würth took a chance on me, and I took a chance on Würth!". Well, we are sure glad we did! Kathy's experience in Industrial Engineering makes her a critical resource to her customers. She loves providing efficiency improvements for our customers, experiencing local manufacturing, and partnering with our Würth Engineering team. We are so glad Kathy decided to take a chance on us 14 years ago!
---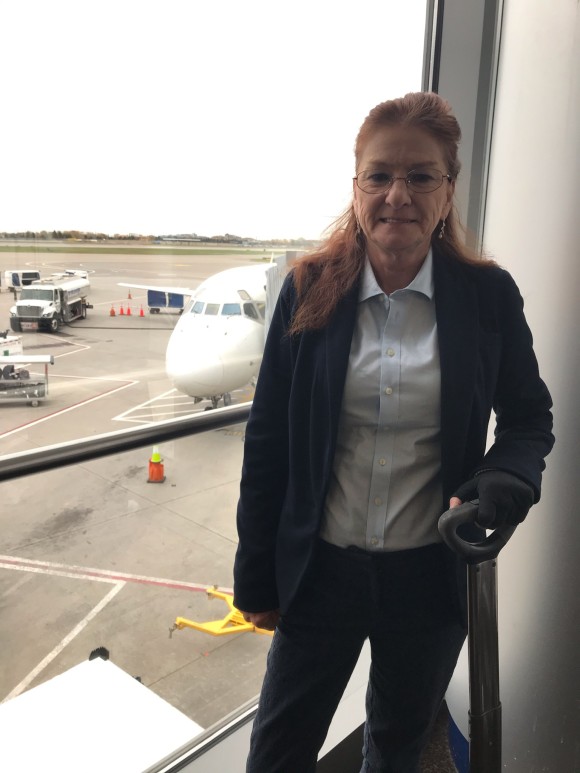 Therresa "Rusty" Rust
Meet Therresa "Rusty" Rust, one of the #strongwomenofwürth. Rusty is a National Key Account Manager for Würth Industry North America. She manages not one, not two ... but NINE WINA key accounts! She has worked for Würth for 17 years, starts her days at 4 AM, and typically flies over 5,000 miles a month throughout the US and Mexico. While talking with Rusty I could actually hear her passion for her customers in her voice. She explained that she "falls in love with her customers" and "feels like she becomes their Momma!". Würth is lucky to have such a committed and passionate member on their National Account Management team and we know our customers are in great hands.
---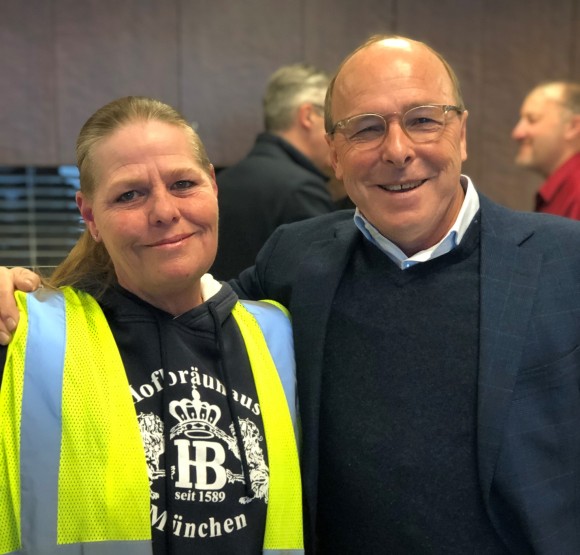 Kris Blum
When meeting the #strongwomenofwürth, you have to meet Kris. Kris has worked for Würth for 21 years as a Warehouse Material Handler. Here you see her and Peter Zurn, Deputy Chairman of the Central Managing Board of the Würth Group. Peter knows her by name and reserves a big hug for her any time he visits...you could say she is a pretty big deal. Kris will always have a friendly smile for you, she runs the show in the parcel receiving area of the BP warehouse, and is a true asset to us at Würth.
---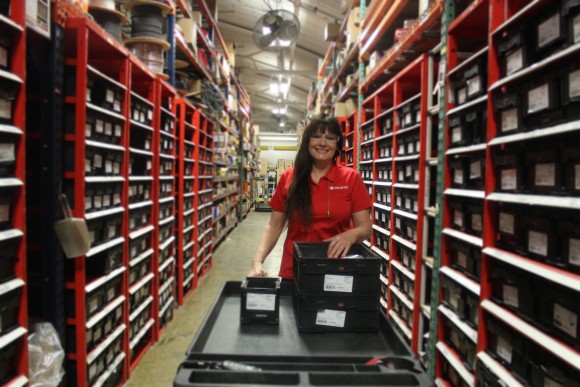 Sherri Ballard
Let's check back in on the #strongwomenofwürth! Sherri is an Inventory Manager for Würth. She has worked here since 1997 and has been an IM for 21 years! Sherri was the first ever female Inventory Manager for Würth and she proudly remembers beating out several men who applied for the position. The Inventory Manager job is as much mental work as it is physical. She knows these programs in and out, she is able to recall the smallest detail of a parts usage. She is SUPER strong. She is the smiling face that represents Würth every day at our customer locations.
We are so grateful to have Sherri represent the #strongwomenofwürth.
---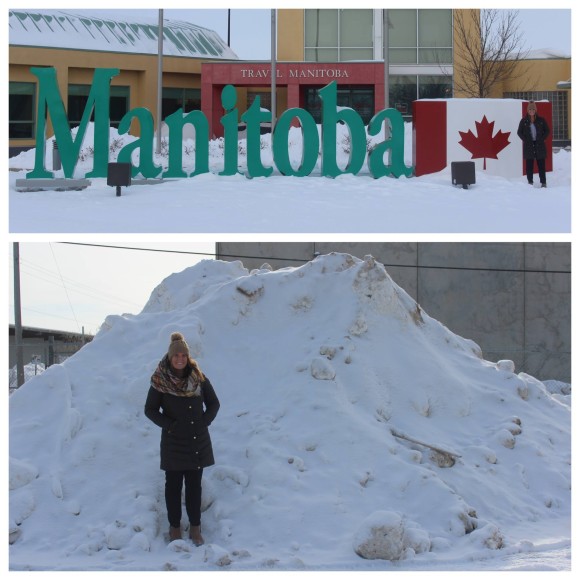 Sarah McDaniel
Sarah is a Key Account Manager for Würth, she manages several of our customers located in Winnipeg, Manitoba. Twice a month she makes the seven-hour trek to the Canadian city where temperatures reached -70° F this year! It isn't unusual for her to travel in frigid conditions during the long winter months but she is dedicated to providing face-to-face service to our customers. Sarah is a truly valuable member of the Würth team and an excellent example of the #strongwomenofwürth!
---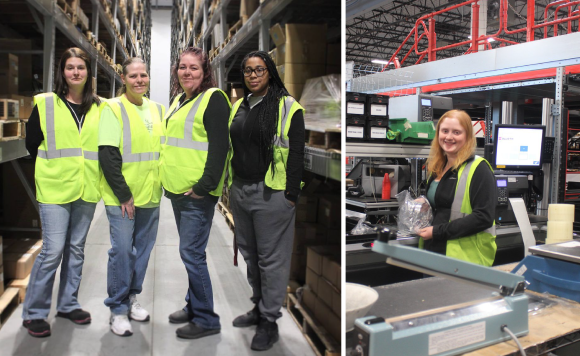 Sara, Kris, Angela, Dominique, and Ashley
Women make up a surprising percentage of the workforce in the Fastener industry. From Customer Service to Inventory Management and in our Warehouse, Würth is full of proud, strong women! #strongwomenofwürth will focus on highlighting the women who are doing the tough tasks required to run a premium fastener business! Today we introduce Sara, Kris, Angela, Dominique, and Ashley, who work in different areas of our Brooklyn Park HQ Warehouse. Together they have over 36 years of Fastener expertise!
---
These incredible team members have been a key part of Würth's growth through the years, and we are so thankful for them and for everything they have accomplished!
​ ​