Introduction to Additive: Webinar with Würth Additive Group & Arburg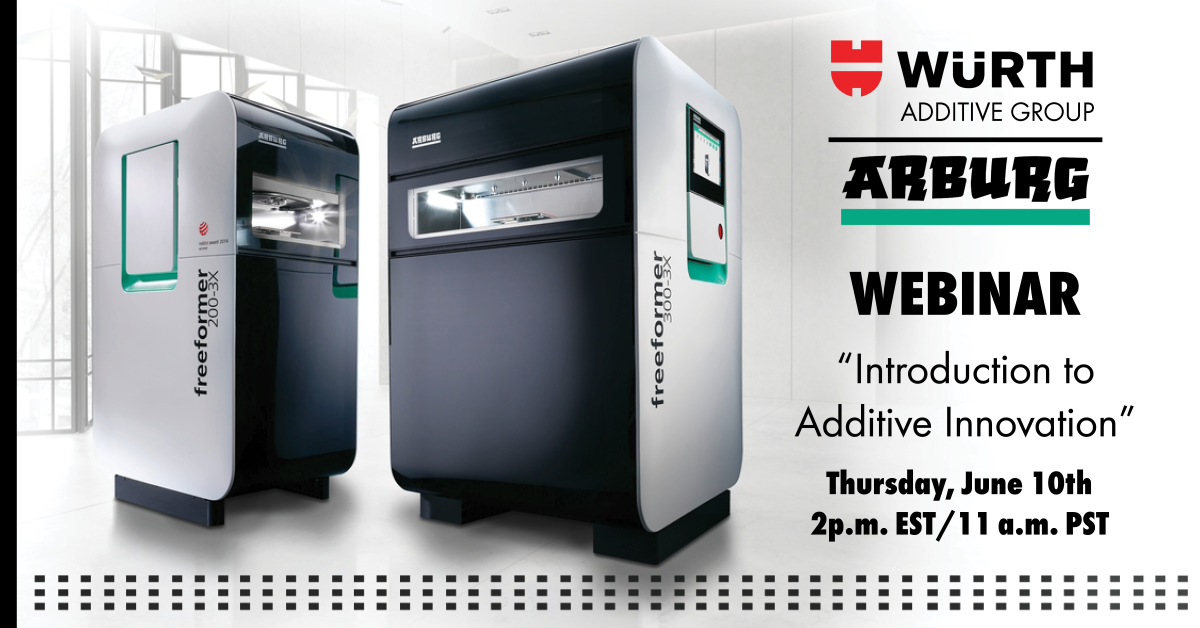 You've heard of additive manufacturing or industrial 3D printing, but have you ever wondered how you could utilize this powerful tool for your application?
In this webinar, learn how Würth Additive Group and ARBURG's partnership can support different applications, such as commercial and medical, and learn more from the answers to questions asked by the webinar's live audience. We also cover the unique technique advantages, the printing process, and much more!
This is the first webinar in our series that introduces an innovative additive 3D printing partnership between Würth Additive Group and ARBURG. We dive into the core concepts of the two companies, how this partnership came to fruition, and where the flexibility and performance of ARBURG's freeformer line of products fit into our portfolio.
Learn more about Würth Additive Group and shop industrial 3D printers, training sessions, consumables, and more here.
​ ​