WÜRTH REVCAR: DATA-DRIVEN VMI AND SUPPLY CHAIN SECURITY IS OUR SPECIALITY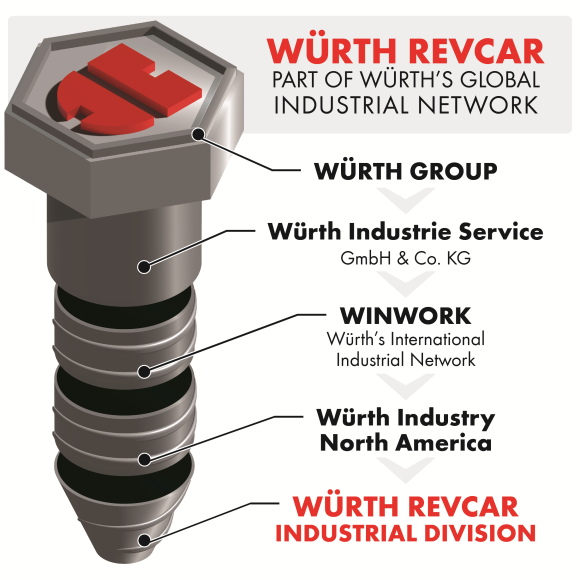 More than a typical distributor, Würth Revcar provides data-driven, vendor managed inventory programs for fasteners and other industrial components. These programs encompass a wide range of industrial components from standard and specialty fasteners to engineered parts. With an inventory management solution customized for your facility, you can be sure to have them in stock where and when you need them.
It is these data-driven VMI programs paired with exceptional customer service that has allowed Würth Revcar to build and invest in partnerships with well-known manufacturers on both the East and West Coasts. Sixty-five percent of our customers have partnered with us for more than 10 years.
With more than 50 years of experience, Würth Revcar offers supply chain security through vendor management inventory solutions that are specifically tailored to customers' needs. These solutions include Kanban (two-bin replenishment) and RFID, complemented by engineering support and a robust quality program.
Additionally, they pride themselves on being an approved Level One Fastener Distributor to many US Navy and military accounts worldwide.
The company's core values of mutual trust, accountability, honesty, straightforwardness, reliability, and fairness, both internally and externally, remain at the heart of day-to-day operations.
SETTING THE STAGE FOR CUSTOMER-CENTRIC DISTRIBUTION FOR THE NEXT 20 YEARS
After decades of financial stability and growth, Würth Revcar Fasteners is set to open a new Headquarters + Logistics Center in 2023. It will be the single largest Würth facility in North America.
The new facility:
• Features industry-leading warehouse design and automation
• Will be the Center of Excellence for supporting industrial manufacturing
• Will aid Würth Revcar in its corporate commitment to profitability and sustainability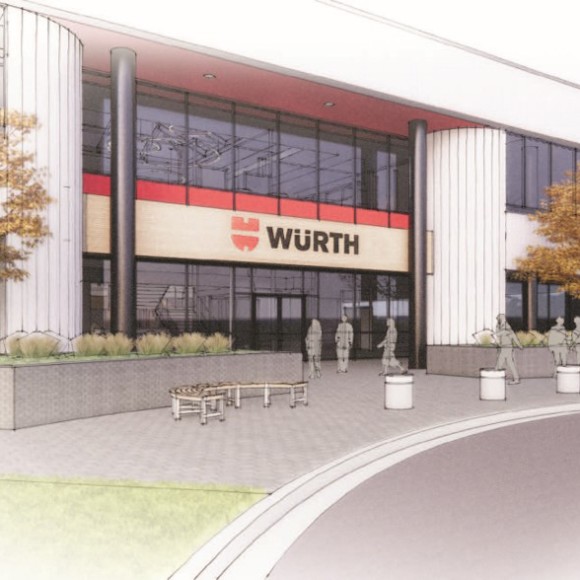 A BRIEF HISTORY
In 1969, Revcar Fasteners was founded by two entrepreneurial men in Roanoke, VA, Jim Revercomb, Sr., and Jack Carter. Within two years, Jim Revercomb would go on to be the sole owner of the quickly growing, family-oriented company. In 1983, Revcar expanded its service territory to Richmond, VA. Less than half a decade later, in 1988, Revcar would begin its first steps towards implementing a vendor-managed inventory system (VMI), allowing its clients more freedom and peace of mind regarding fastener acquisition.
Eight years later, a German, privately held, family-owned fastener company, founded by Adolf Würth, would look to make its appearance in the American marketplace. Würth would go on to purchase Revcar Fasteners that same year. Together, the two would be known as Würth Revcar Fasteners, continuing their commitment to serving the industrial manufacturing sector. Würth Revcar Fasteners now operates nine distribution facilities that support OEMs (Original Equipment Manufacturers) on both coasts.